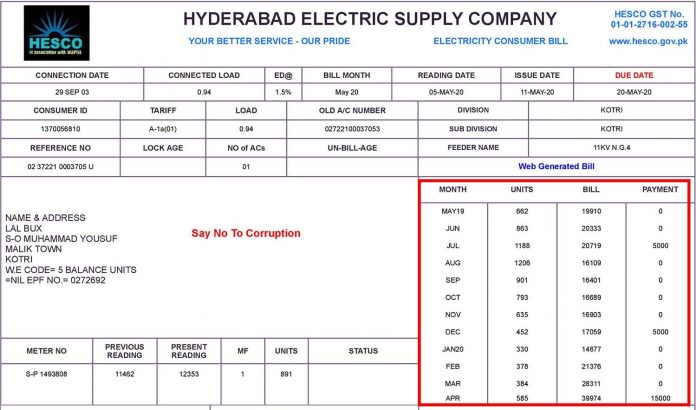 We are offering HESCO duplicate bill print for the convenience of Sindh residentials. Hyderabad Electric Supply Company is an electric supplier company which supplies electricity to all the Sindh districts and for it has provided the facility to check online electric bill for its consumers.
So that all the consumers can check their electricity bill while staying at home. All the other electric supply companies of Pakistan have facilitated their consumers to do that. With this facility, you can access your bill anytime you want.
In this modern era, where everyone is busy in their business, households, and studies. We have an amazing facility that helps a lot in a busy routine, that you can easily get a duplicate copy of your electricity bill by a simple and easiest access on your phone in a few seconds.
Sometimes don't receive our electricity bill or it gets lost somewhere then we have to visit the HESCO office for the duplicate print. But now it is so much easier you need not to go any HESCO office Just avail this facility by following the instructions mentioned below;
How to get HESCO duplicate bill print
Click On the web link given below and you'll be at the official site of HESCO.
A new page of your browser you'll be at the official page of WAPDA developed to download duplicate bill from HESCO.
Enter your 14 digits Numeric Reference Number *without spaces* and click on the Submit Button.
The system will automatically generate your current electricity bill.
How to get your HESCO bill print?
Open Internet Explorer, choose the FILE menu, and click "PAGE SETUP".
Select "A4" PAPER SIZE.
Delete the values under HEADER and FOOTER.
Select ORIENTATION as "Portrait".
Provide value of all four MARGINS as "0.25".
Click the OK button.
From the FILE menu click "PRINT"
Choose the appropriate printer and click the PRINT button.