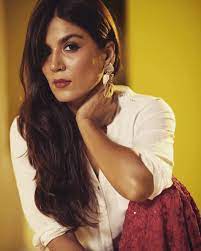 Ayesha Toor Biography: If you want to know about Ayesha Toor then you are in the right place. In this article, we provide all information and biography, family, age education, and other information about Ayesha Toor.
Ayesha Toor is a famous and well-known actress in Pakistan. She started her career in 2012 with a drama named as Dil Tere Nam. Ayesha Toor is a very well-known and renowned actor and she has excellent acting skills. She gained much fame and she has a huge fan following as she has performed in many dramas.
Ayesha Toor Biography
Profession
Ayesha Toor is a Pakistani model, actress, and host. She's more likely to do acting.
Education
Ayesha Toor got an education from the National College of Art. 
Family
Ayesha Toor has 2 brothers.
Nationality
She is Pakistani by Nationality.
Born
She was born on 1 January 1980.
Age
She is 38 years old.
Home Town
The hometown of Ayesha Toor is in Karachi.
Height
The height of Ayesha toor is 5ft 6 inches.
Husband
Her marital status is not updated. She is single and she does not have a husband yet.
Hit Dramas of Ayesha Toor
Qurban, Kasak, Mere Humnava, Kesi Teri Khud Garzi, Tinky ka Shara, Main Adhori, Dil tere naam, Main haari piya, Dekho Chand aya, Deware Shab and many more dramas that were familiar and famous.
Ayesha Toor Writing Skills
She has not written professionally but she used to write for magazines. She writes scripts for many shows. Also, she has written many telefilms.
Favorite color
She like all the colors but her favorite color of Ayesha is green.
More about Ayeshe
She likes chocolates the most. Ayesha does a proper workout and goes to the gym. The actor is planning to learn a foreign language in the future. She wants to do work in the type of project that is normal and related to real-life stories. She really wanted to work with Fasih Bari Khan because she likes his writing and scripting.