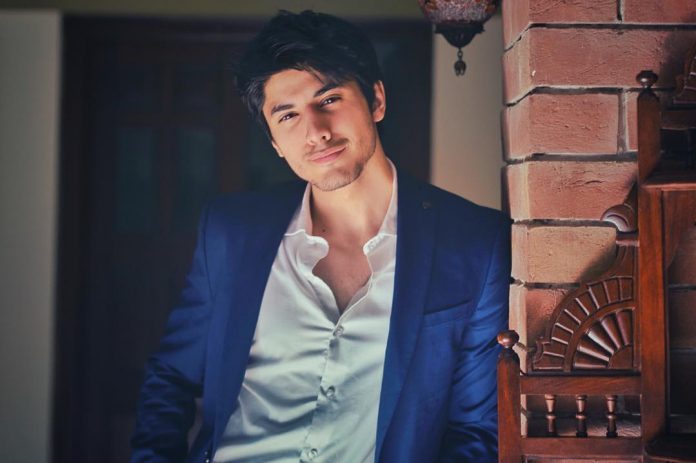 Danyal Zafar Biography: Danyal Zafar is an emerging talent in the Pakistani drama industry. He is appearing in many projects that are airing on different tv channels in Pakistan. Danyal Zafar is very talented and hardworking. Recently he was seen in a very famous project and play "TANA BANA" on HUM TV. This play is becoming very famous as people are liking this play. In this play, he is working with the very famous and gorgeous ALIZAY SHAH. Both of them are looking very fabulous on tv screens and people are loving their chemistry. Their fan following is increasing day and day.
And people want to know about the personal and professional life of this very famous actor Dnayal Zafar. Here we are going to tell you about the complete biography of this actor.
Danyal Zafar Biography
The complete information and detail about this actor his age, education, career, and family are described below. Just go through this complete article and know the interesting facts about Danyal Zafar.
Danyal Zafar Age
Danyal Zafar's date of birth is 12th December 1996. He was born in Karachi. He is going to be 25 years old in 2021.
Family
Danyal Zafar is the brother of a very famous singer and actor ALI ZAFAR. He is living with his family in Karachi. His family is very supportive of him and all of his siblings. due to the support of his family and the hard work of Danyal Zafar he is now achieving the success of his dreams. He is living with his family in Karachi.
Danyal Zafar Education
Danyal Zafar completed his A levels in 2016. And then he moved to London for his further studies. While he was studying his graduation subjects he received a call for the movie from INDIA. And he left his third semester and moved to INDIA to complete his project.
Danyal Zafar Wife
He is still single and has no plans of marrying yet. he is trying to focus on his goals in life and after this, we will plan to get married.
Career
Danyal Zafar is a very famous singer just like his brother ALI ZAFAR. He started his career as a playback singer. He sang many songs for INDIAN movies in the Bollywood industry. After His successful career in singing, he started doing commercials in Pakistan. And then he wrote many songs and also play these songs with very famous actors and actresses in the Pakistan film industry. after doing commercials he thought of taking part in the Pakistani drama industry to show up his acting skills. And now he is recently working on many famous projects such as his RAMADAN drama serial or Play " TANA BANA" is getting very famous with the very famous actress ALIZAY SHAH. He has also done some other projects and tv commercials and also sang many songs. Danyal Zafar is doing very pretty well with his career.
He also works on some projects in LONDON such as " The time machine"
Songs
He sung a number of songs for many different projects and also work on commercial songs.
Danyal Zafar Drama list
Some very famous drama serials of this actor
TANA BANA