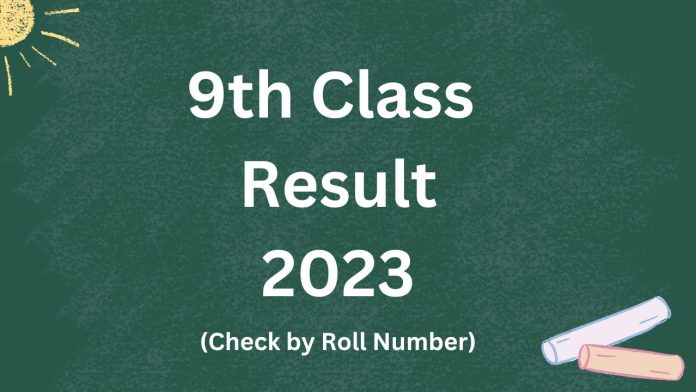 Are you confused about how to check the 9th class result 2023 by roll number?? Don't be confused now. We are here to vanish all your problems and worries. The 9th class result is about to come. If you want to know how to check your result just have a look at this article.
9th Class Result 2023 check by Roll number
According to the latest updates, the result of the 9th class 2023 will be on 19th August 2023 at 10:00 AM. Students will get their results by name and roll numbers in different ways. They can check their result from different board websites or another way to check their board result is to send their roll numbers on numbers and get SMS of their results. We will also share the SMS code of different cities here.
Methods to check results:
There are three ways to check the result:
1- By name
2- By roll number
3- By SMS
9th class result check by name:
Students of the 9th class can check their results by writing their names on different websites. After the announcement of the result, students can check in the gazette provided by the board.
9th class result check by Roll number:
Candidates can also check their results by entering the roll number in the search bar. This search bar is available on the official website of the board. for example: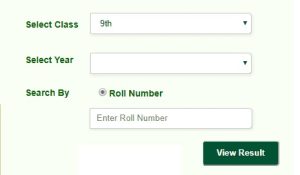 So you have to go there and enter your roll number and then click check result. After all this, you can get your result.
9th class result check by SMS:
Students can also check their results by sending their roll numbers on the code. This code is provided by the board and it is different for different cities. In this way, the student can check their 9th class result by SMS. Different codes are as follows:
There are different boards like Gujranwala Board, Lahore, Rawalpindi, Sahiwal, Multan, Derra ghazi khan, Faisalabad, Bahawalpur, and Federal Board. Their SMS code is:
Gujranwala board                       800299
 Lahore                                      80029
Rawalpindi                                  800296
Sahiwal                                      800292
Sargodha                                   800290
Multan                                       800293
Derra ghazi khan                        800295
Faisalabad                                  800240
Bahawalpur                                800298
federal board                              5050
So now you can easily check the 9th class result 2023 by roll number.
Click here if you want to get information about the best office projectors in Pakistan.