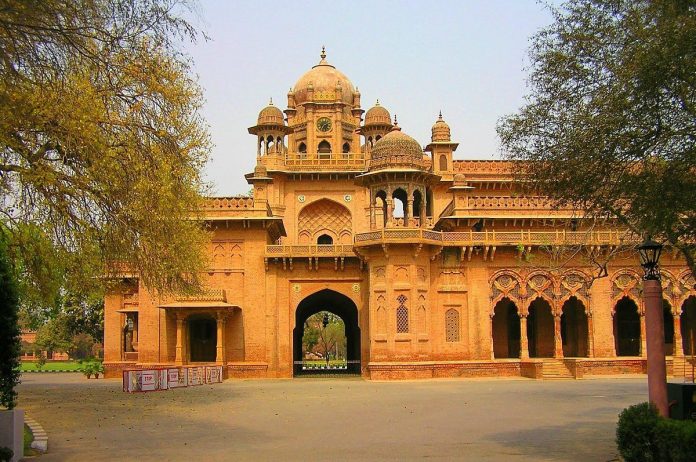 Aitchison College Fees Structure 2023: Aitchison College is a prestigious private institution located in Lahore, Pakistan, offering education to students from pre-school to higher secondary levels. The college is known for its academic excellence, top-notch facilities, and experienced faculty. As with any private institution, Aitchison College charges fees for its services. Here is an analysis of the Aitchison College Fees Structure for 2023, organized under relevant headings.
Aitchison College Fees Structure 2023
Introduction
Pakistan's Aitchison College has been recognized as one of the country's most renowned educational institutions, and it continues to provide students with an excellent education. The college is known for its academic excellence, extracurricular activities, and world-class facilities. The fee structure for the year 2023 is an essential piece of information for parents and students interested in pursuing education at Aitchison College.
History of Aitchison College
Sir Charles Umpherston Aitchison, who was serving as the Lieutenant Governor of Punjab at the time, established Aitchison College in 1886. Aitchison College was named after him. When it was first founded, the institution served as a school for the kids of British civil and military officials stationed in Punjab. Later on, it evolved into its current role. The institution has developed and grown throughout the years to become more inclusive of students of all kinds of backgrounds, irrespective of their colour or religion.
Tuition Fees
The tuition fees for Aitchison College in 2023 vary depending on the grade level. At the pre-primary level, the tuition fee is PKR 186,000 per annum. For primary and middle school, the tuition fee is PKR 264,000 per annum. In senior school, the tuition fee is PKR 312,000 per annum.
Boarding Fees
Aitchison College offers boarding facilities for students who live outside Lahore. The boarding fees for the year 2023 are PKR 516,000 per annum. This includes accommodation, meals, and laundry services.
Other Fees
In addition to tuition and boarding fees, Aitchison College charges other fees for various services. For example, the registration fee for new students is PKR 25,000. The admission fee for new students is PKR 150,000. The development fee for all students is PKR 150,000 per annum.
Payment Plan
Parents who may have difficulties paying the tuition all at once might take advantage of the flexible payment plan that Aitchison College provides. The costs will be paid in whole throughout the course of the academic year via this payment plan, which is broken up into three equal payments.
Conclusion
In conclusion, Aitchison College Fees Structure 2023 comprises various fees such as admission fees, academic fees, boarding and lodging fees, and a security deposit. It is essential to be aware that the structure of the fees may be subject to change and may differ from one person to another based on their specific circumstances. Aitchison College is committed to providing quality education and a nurturing environment to its students, and its fees reflect the resources and facilities provided by the institution. Prospective students and parents are encouraged to review the fee structure carefully and contact the college for any further information or clarification.