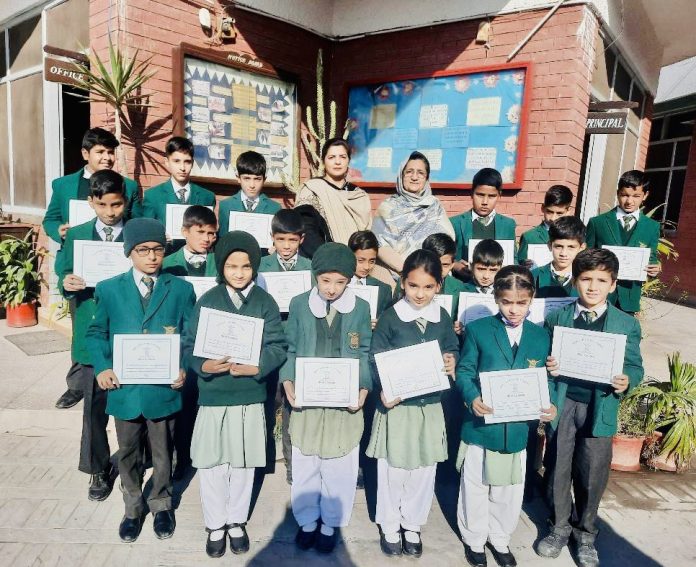 Frontier Model School: The Frontier Model School (FMS) is a well-known educational institution that has been offering students in Peshawar an outstanding education for a number of years. Parents and guardians have concerns about the 2023 tuition structure as the school prepares for the coming academic year.
Frontier Model School Fees Structure in 2023
The FMS management appreciates parents' concerns about the fee structure and has made every effort to maintain the fees reasonable and affordable for everybody. The fee structure for 2023 has been designed keeping in view the economic conditions of the country and the financial struggles faced by many families.
For the upcoming academic year, FMS has divided its fee structure into two categories: tuition fees and other charges.
1. Tuition Fees
The tuition fees for the different classes are as follows:
Playgroup to Kindergarten: Rs. 8,000 per month
Class 1 to Class 5: Rs. 10,000 per month
Class 6 to Class 8: Rs. 12,000 per month
Class 9 and 10: Rs. 14,000 per month
2. Other Charges
In addition to tuition fees, FMS also charges other fees to cover various expenses such as transportation, books, and uniforms. The other charges for the upcoming academic year are as follows:
Admission fee (one-time payment): Rs. 15,000
Annual charges: Rs. 10,000
Transport charges (depending on the distance): Rs. 2,000 to Rs. 5,000 per month
Books and uniforms: As per actual cost
3. Scholarships Program for Frontier Model School
FMS also provides financial facilities to deserving students who may not be able to afford the fees. The school also encourages all students to work hard for academic success by providing scholarships to high performers.
Hence, FMS has made every effort to keep its tuition affordable while maintaining its strong academic standards. Parents and guardians may feel aware that their children will receive a high-quality education at FMS without having to go out of budget.