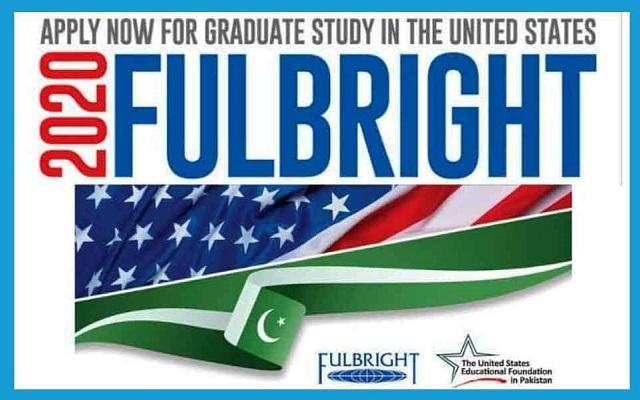 Fulbright Scholarship 2023: It is the dream of every student to complete their degree from an international institute. To be graduate from abroad and to study in an international organization is the dream of every studying aspirant. Taking this in view an organization is working to provide facilities to the desiring candidates to study abroad.
An organization starts a scholarship program to provide scholarships to the candidates for their study in international organizations. Here we are going to tell you about the Fulbright scholarship plans and their application forms.
Fulbright Scholarship 2023 Pakistan Application forms
It is an international and fully funding program providing scholarships to the candidates for their higher educations and giving them a chance to study in international universities. The Fulbright scholarship alternate name or full name is HAYS Fulbright scholarship programs. It is an organization in which different countries tell about their scholarships which are going to award to the students. Students from all over the world apply for these scholarships.
The background behind the Fulbright scholarships.
It is the mission of J. William Fulbright to bring knowledge from all over the world. And provide this information to all over the world. He has a plan to transfer the information and talent from one area to the other and vice versa. but the hurdle is how to combine all the knowledge from all over the world to a single platform? For this sake, he organized a bill to give scholarships to students from all over the world and gather all these students on a single platform.
In this way, a system is organized from the countries all over the world to give their scholarships at a single platform. from this platform different scholarships are provided to different students in a variable number of universities.
Fulbright scholarships for Pakistani students
It is a scholarship of a fully funded system for Pakistani students. A number of about 150 students from all over Pakistan are selecting every year for this Fulbright scholarship plan. As this is a fully-funded system the whole expenses of students including their educational and commodity expenses are afforded by the Fulbright scholarship organization.
The students who want to do their master's degree of Ph.D. from international universities can apply for this scholarship. The application forms for this scholarship is available from February to march every year.
How to apply For Fulbright Scholarship
There is a criterion to apply for Full bright scholarships. To study for the desiring subject and to apply to the desired institute or university you have to apply for the full bright scholarship at the official website of full bright scholarships or to contact the administration by the emails or international number provided at their websites.
Full bright Administration and their contact
The united state department of state is responsible for the administration and organization of this full bright scholarship program. There is a full procedure that how to apply for this scholarship.
Fulbright Application form 2023
The application form for applying for the full bright scholarship plan is available at their official website of Full bright scholarship or at the website of the united states department. If you want to apply for this scholarship you have to check their official website or contact them through emails or the international numbers available on their websites.
The Producers of Fulbright scholarships
Several universities are providing and producing their scholarships to the full bright scholarship plans. Here are some of the top universities producing the full bright scholarships.
1. Harvard university
2. Yale university
3. University of Colombia
4. university of Michigan- Ann Arbor
5. Brown university
6. University of Chicago