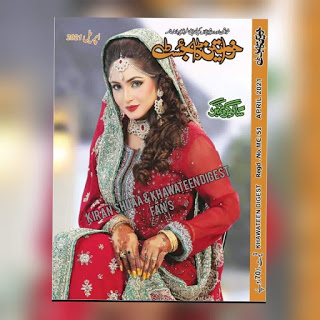 Monthly Khawateen digest September 2023: Digest reading is the favorite hobby of many women and young girls. These digests have fascinating stories for their learners. These stories give quality time to their learners and hence it becomes an important part of their lives. Many men also read these monthly digests along with other novels and storytelling books. These digests are available on a monthly basis in the first few days of the month. And hence these are the hottest-selling digests available in our country in different cities of Pakistan.
Here we are going to tell you some quality information about this monthly digest KHAWATEEN. This digest is the highest-selling monthly digest for young girls and women in Pakistan. This is the hobby of young females and also the opportunity to spend some quality time besides the daily household activities. The latest information about this digest is given below.
Monthly Khawateen Digest September 2023
Monthly digests have some very interesting and fascinating stories to tell to their learners. Those who read these digests eagerly wait for this digest every month. Here is a brief overview of this monthly digest which came with exciting stories. Some of the content relating to this monthly digest is given below.
Brief description of the content in monthly Khawateen September 2023
Some of the content that became part of this digest is given as
It includes the full novel stories of two writers RAHAT JABEEN and NIMRA AHMED both of these novel writers are some of the best-known writers in our country.
This digest includes some AFSANA by QURAT UL AIN HASHMI, KASHAF BALOCH, AND SHUMAILA. These are also the famous writers for the AFSANA.
This digest also has some portions relating to the poems and GHAZAL by MUNER NIAZAI AND ALI ASGHAR ABBAS.
The food recipes are the best part of any monthly digest. This includes one of the best and latest recipes for different dishes.
The favorite part of the females and young girls is the part for the beauty tips. This portion has beauty tips from one of the best experts of the skin relating problems. And these tips help women and young girls to solve many of their problems relating to the skin and body. These tips are best for those who do not manage to see beauty salons.
This digest has also a portion for the problems relating to psychology. Here many women share their problems and experts give them their advice to solve these problems.
Conclusion
Without a doubt, this monthly digest is a whole-size gift for the homemakers for their refreshments. You can get this digest from your nearest bookstore and also from online bookstores at a very reasonable price.