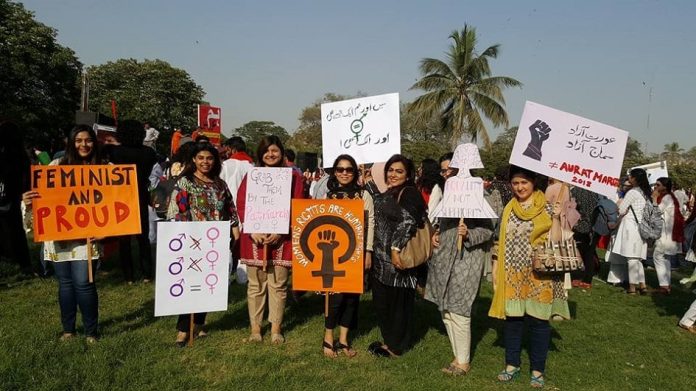 Aurat March Pakistan Latest Videos, Pictures: The Aurat March is an annual women's rights march held in Pakistan on International Women's Day, March 8th. The march was first organized in 2018 and has since grown into a significant event for women's rights activism in Pakistan. The main purpose of the Aurat March is to raise awareness of issues faced by women in Pakistan including gender-based violence, sexual harassment and discrimination.
The Aurat March has met with both support and criticism in Pakistan. Supporters argue the march is a necessary platform for women to speak out and demand their rights. Critics, on the other hand, often see the march as un-Islamic and immoral and call for a ban.
The organizers of the Aurat March faced backlash and threats from conservative groups and individuals, and the march was the subject of media controversy. Despite this, the organizers continue to hold the march every year with the aim of creating a safer and more equal society for women in Pakistan.
Aurat March Pakistan Latest Videos, Pictures 2024