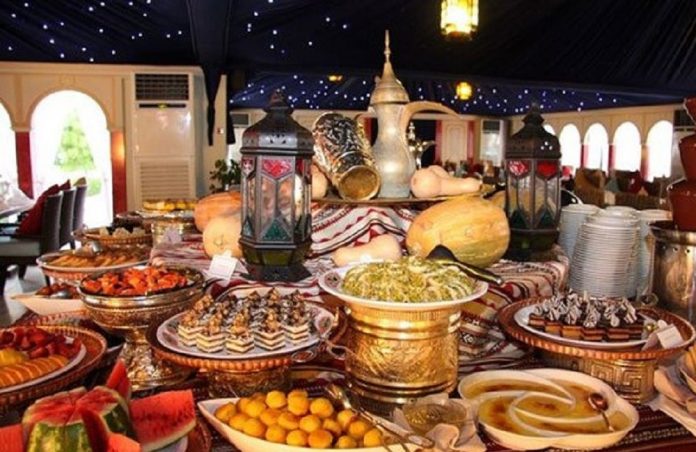 Best Dishes to eat in Ramadan in 2024: As Ramadan is approaching. Every year this month has a special place in the hearts of the Muslims. Every Muslim seeks for Ramadan to approach. Since Ramadan has a special place in the hearts of every Muslim. It is because this month has a special and unique effect on the Muslim's daily life routine. This month changes the daily life patterns of every Muslim.
The sleeping and awakening patterns become changed. The eating patterns and the fluid intake pattern also change during this holy month. Every family has its own routine and menu of eating during Ramadan. But some dishes remain common in every family. Here we're going to tell you about some famous dishes to eat in Ramadan in 2024.
IFTAR Timing in Ramzan in Pakistan 2024
Best Dishes to Eat in Ramadan in Pakistan in 2024
During Ramadan, while fasting everyone has to take special care of themselves because everyone has to offer the holy process of fasting. And while fasting it affects the condition of your stomach so you have to take special care of your stomach. The special care of the stomach includes the patterns of eating and drinking. The best dishes to eat in Ramadan while taking care of your stomach are given below. You must try these dishes during Ramadan.
Best dishes during Ramadan in 2024
The best dishes to eat in Ramadan in 2024 are as follows.
You need to make healthy fruits and juices during Ramadan as it helps you to fulfill your energy requirements that are lost during the whole day. Besides you have to take whole-grain foods to fulfill your fiber requirements during Ramadan. These special fruit-containing dishes will help you a lot to maintain a healthy diet during Ramza and also fulfill your energy and diet requirements during Ramadan. Some people like to have very oily food items during iftar which can affect your health because you are on an empty stomach all day.
The best dishes included during Ramadan are
Fruits containing dishes
Whole grains
Meat
Yogurt
These are some essential requirements of Ramadan during fasting at the Sehri and iftar timings. Whole grains are very helpful while fasting because it help people to feel their stomach full during the whole day. Fiber supplements in whole grains are very important for the body requirements.
People who fast during the holy month of Ramadan must take good care of their health because it is the best way to take care of yourself while fasting to take healthy foods and avoid oily food items during iftar. You must try some healthy food items and a good liquid intake while Ramadan because it helps to maintain your health.