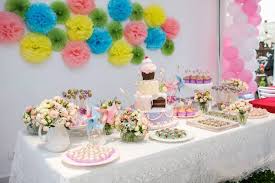 Birthday Decoration In Lahore: Birthday parties are an essential part of growing up, but turning another year older doesn't mean you have to let your decorating skills get stale, too! With these awesome birthday decoration accessories in Lahore and the surrounding areas, you can create an unforgettable party scene that will put your younger friends to shame! Whether you're looking to create a unique theme or just want some inspiration, these clever accessories are sure to turn your next party into the talk of the town!
Birthday Decoration Ideas
Room Theme
Children's Room Decorations: There are a lot of different themes that you can opt for when decorating your child's room. One theme is made around things that go around a birthday, such as an ice cream parlor, party decorations, and other great ideas. Children have so much fun with these themed rooms and it makes them feel very happy when they see their favorite toys or stuffed animals hanging from the ceiling with balloons attached to them. They will never forget about it!
Candles & Lanterns For Birthday Decoration
Candles and lanterns are a great way to make any setting feel cozy and romantic. Use them to set the mood when you're planning a special evening or just as part of your daily decorations. You can even use taper candles as part of an event design – arrange candles along with a table or mantlepiece, or hang them from a wall to create a stunning centerpiece.
Wall Decorations
Happy birthday, banners, decorations, and posters can be a great way to spruce up your place and make it feel festive. Choose from colorful birthday card banners that are a great way to add an extra pop of color to your wall or room, or choose from our range of gift boxes, balloons, and confetti in a variety of colors.
More Decoration Ideas
following are more decoration ideas for birthday parties
jungle theme
ballon party
disney them best for girls birthday
car theme best for boys
So, for more updates and information about latest and trending themes and ideas stay connected with us.