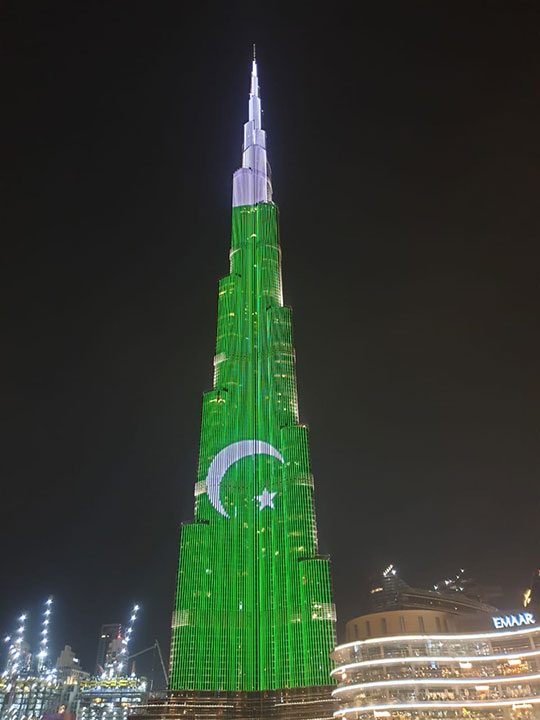 Burj Khalifa is also known as Burj Dubai. Before we start talking about this Burj and the celebrations of 14 August on Burj Khalifa. Let's take a look at the History of Pakistan's Independence Day which is celebrated on 14 August. A day before India celebrates its 74th year of independence, Pakistan will observe it's 75th Independence Day on Saturday.
At a cabinet meeting presided over by Liaquat Ali Khan, Pakistan's first prime minister, it was suggested in June 1948 that the nation observe its Independence Day before India. The date was moved up to August 14 after the plan was presented to Jinnah for his approval. Another justification given is that Pakistan Standard Time (PST) is 30 minutes behind Indian Standard Time (IST). Pakistan celebrates its independence on August 14 because it was 11:30 p.m. local time in Pakistan on August 14 when India gained its freedom at 00:00 on August 15.
You can also Visit: 14-august-Instagram-captions
PAKISTAN INDEPENDENCE DAY CELEBRATIONS
August 14 is a national holiday in Pakistan, which is observed with government-organized parades, air shows, and fireworks. Official dignitaries and heads of state pay respects and offer prayers at the tomb of Pakistan's founding father, Muhammad Ali Jinnah, every year in Karachi. People wave flags and yell at Azadi and Pakistan Zindabad while blasting patriotic music from their cars. Although the flag was created at the time of the 1947 partition, the predominantly green color is said to represent the Muslim majority and the white color the non-Muslim minority. This religious division is still relevant today.
Shop owners are prepared with flag-themed t-shirts for Independence Day, traditional garb in green and white, and badges. Locals can be seen on the side of the road selling comparable goods, but in push-able wooden carts that can be moved from one location to another. A sense of patriotism unites everyone.
BURJ KHALIFA, DUBAI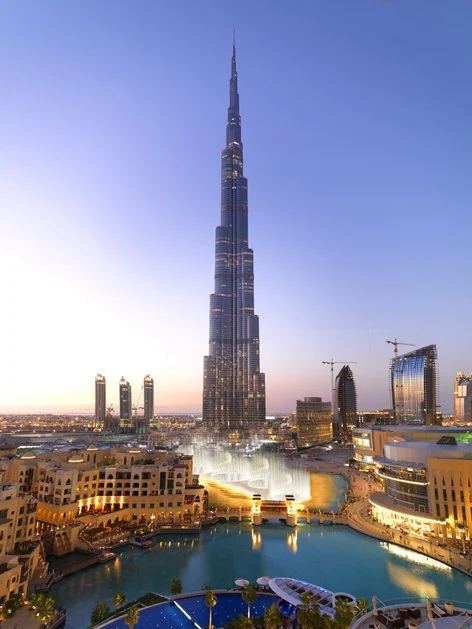 Burj" is Arabic for "Tower." During its grand opening, the Burj Dubai's name was officially changed to the Burj Khalifa in honor of H.H. Sheikh Khalifa bin Zayed al Nahyan, the president of the United Arab Emirates. The KVLY-TV Tower in North Dakota and the Warszawa Radio Mast, the previous highest structures ever constructed, have been surpassed by Burj Dubai as the tallest man-made building in the world. On July 24, 2007, Burj Dubai attained the title of highest high-rise skyscraper in the world. On September 12, 2007, it attained the title of tallest self-supporting construction.
BURJ KHALIFA 14 AUGUST 2023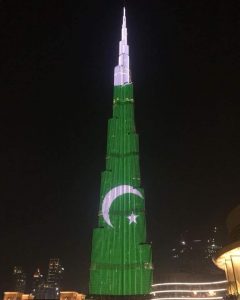 The Burj Khalifa is the highest building in the world and is renowned for its stunning pyrotechnics and illumination. On the occasion of Pakistan's 75th Independence Day, the Burj Khalifa was illuminated with the Pakistani flag. In honor of Pakistan's 71st Independence Day, the world's tallest skyscraper, Burj Khalifa, lit up with green and white LED lights of the national flag on Tuesday evening. When the Burj Khalifa became green and lighted up with the Pakistani flag at 7:15 p.m., the performance officially started. Given that there is a big Pakistani population in Dubai, it attracted a significant viewership. We anticipate seeing the same scene on upcoming Pakistan's 75th Independence Day.
For more Articles, Visit: story.com.pk