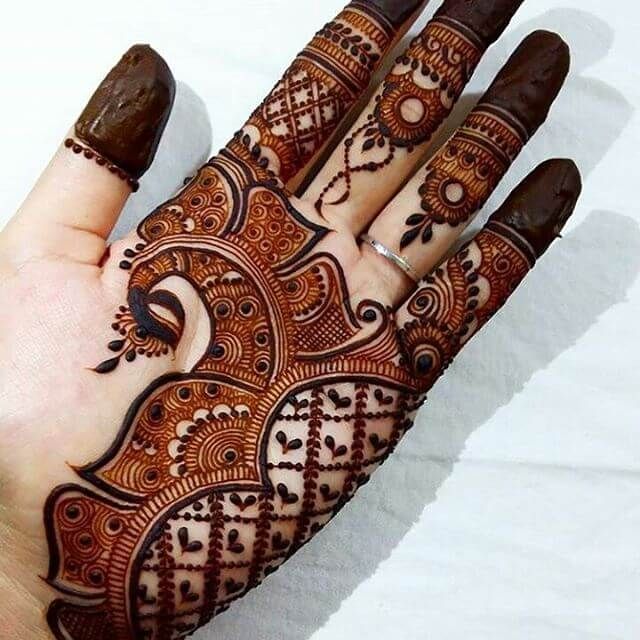 Here you can get Simple mehndi designs: There are many simple mehndi designs that can be applied to the front of the hands. Here are a few examples:
Front Hand Simple Mehndi Designs
Floral pattern: A simple floral pattern can be created using small, delicate flowers and leaves. This design can be created using fine lines and dots to create a delicate and elegant look.
Paisley pattern: Paisley patterns are a popular choice for mehndi designs, and can be created using simple, flowing lines that are easy to apply.
Geometric pattern: Geometric patterns can be created using simple shapes like circles, squares, and triangles. These designs can be created using bold lines and can be very striking.
Minimalistic patterns: Simple lines, dots and small motifs can create a clean and elegant look.
Arabic mehndi: Arabic mehndi designs are simple and elegant, with a focus on bold, curved lines and geometric shapes.
It's