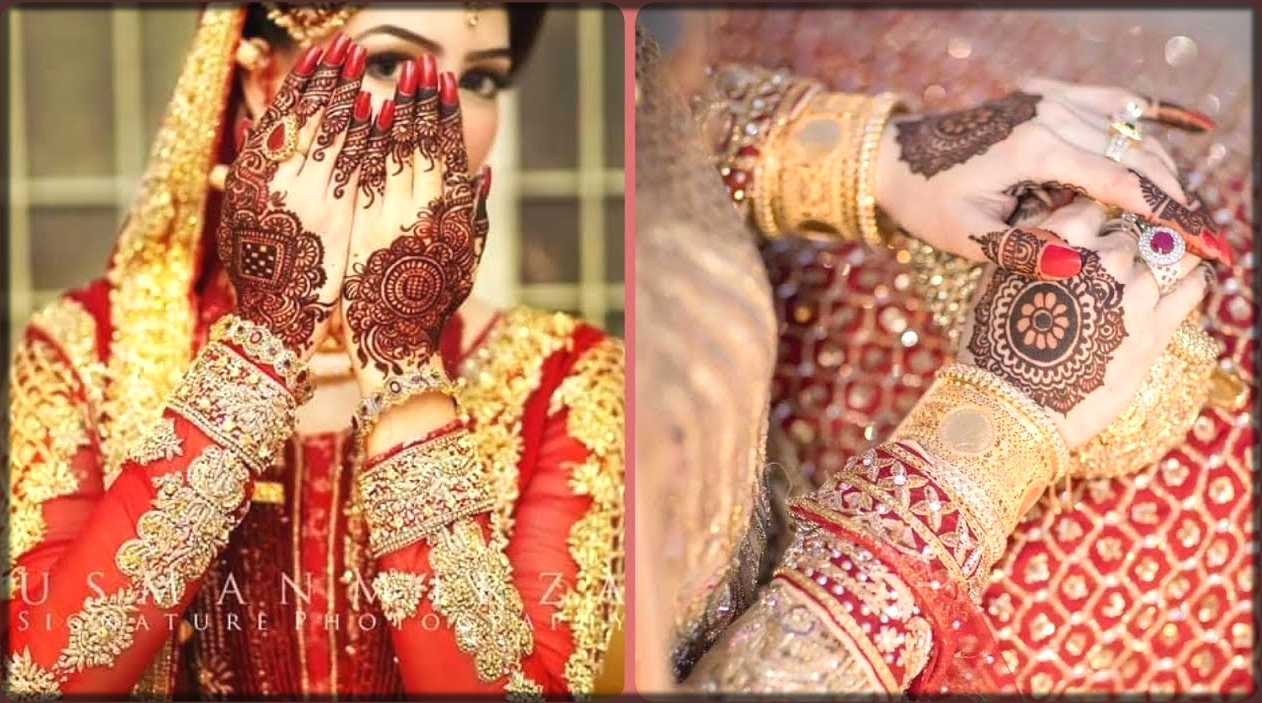 Trending Mehndi Designs: Mehndi or henna is present in almost all religions and traditions. In the subcontinent, mehndi is having great significance as it is mandatory to adorn your hands and sometimes feet with mehndi designs on almost all festivals.
There are almost 8 different types of mehndi and hundreds of trending designs. The following are the trending mehndi designs for weddings to different festivals.
Trending Mehndi Designs
Arabian Mehndi Collections
Arabian mehndi styles are basically floral artwork such as flowers, leaves, and different line patterns. This design is a good and delicate one. You can adorn your hand with this mehndi and a beautiful ring. This look is simple and elegant.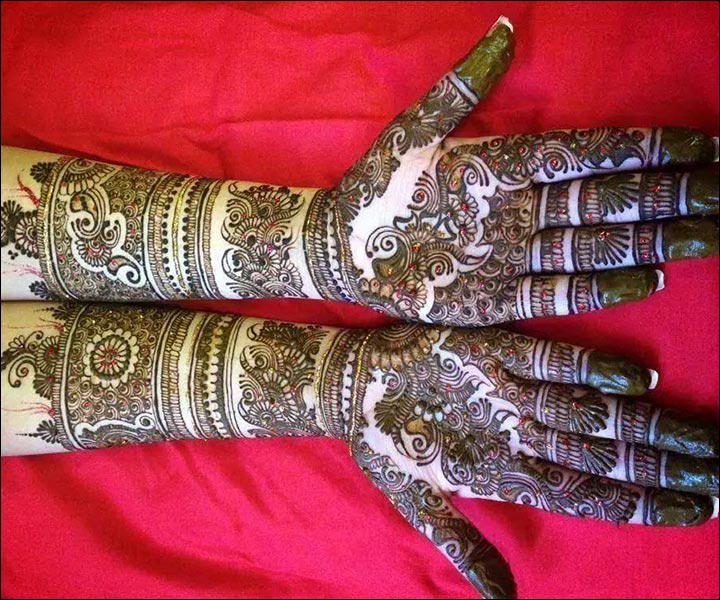 This design covers the full hand. Giving the great embellishment to one's hand with this beautiful and pretty design.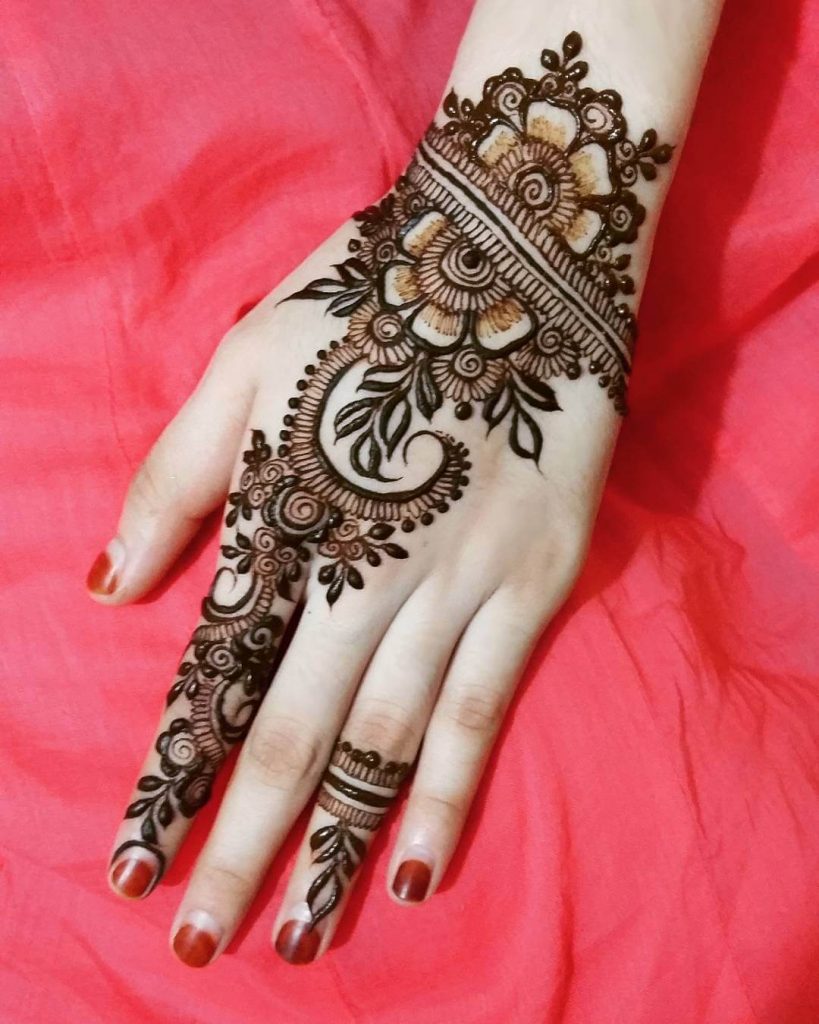 In Arabic mehndi, there are more spaces vacant in the hand which makes your hand more beautiful. This type of design allows you to wear different jewelry pieces without hiding your mehndi design.
This type of mehndi design is recommended for parties and festivals like Eid and family gatherings.
Black Henna Designs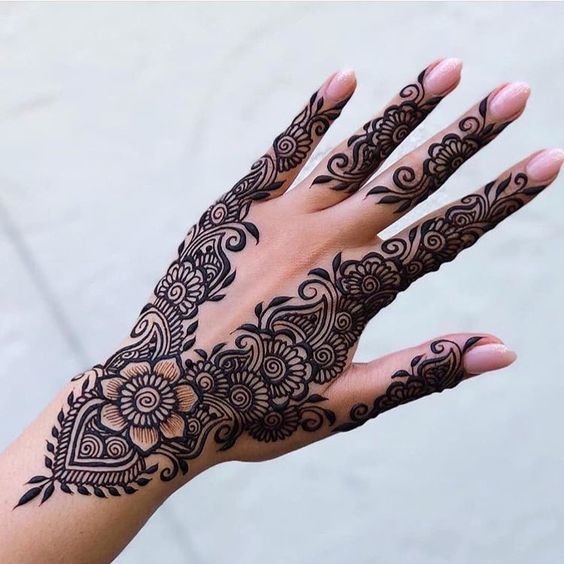 Black henna is one of the most beautiful kinds of mehndi, as mehndi is having a great history. Its heritage is from Egyptians around 5000 years back.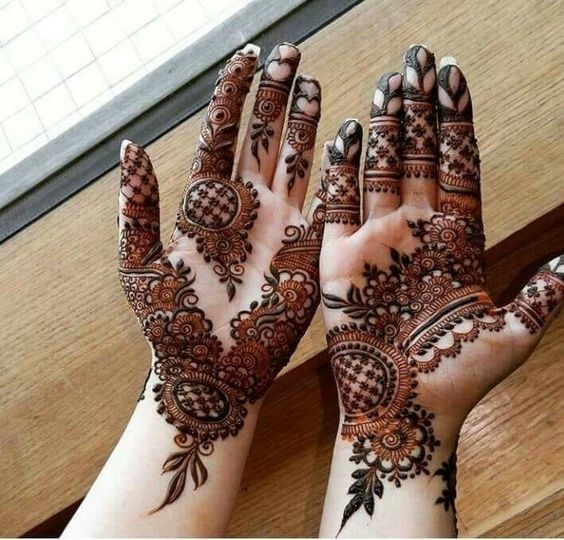 This design is my personal favorite because in this design we are having a combination of heavy and delicate style mehndi which covers your hand beautifully giving it a brighter look.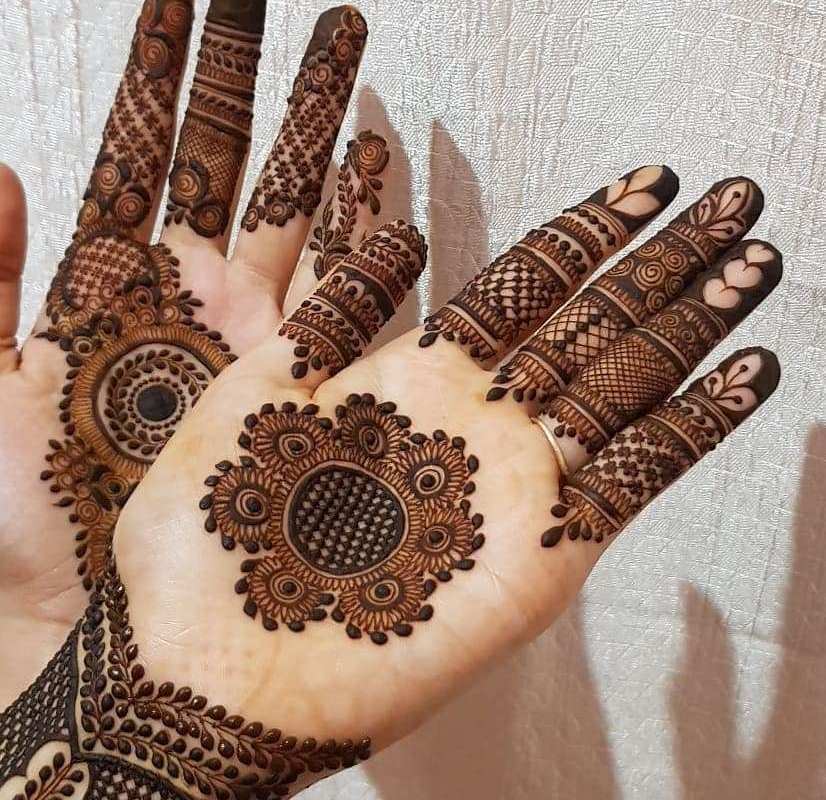 This mehndi design is very good for those who like hard mehndi designs. As you can see the big dots or circles are known as hard mehndi designs.
Indian Mehndi Designs
Mehndi is considered as positive things in Indian culture and as Pakistan was once a part of the Subcontinent, rituals, and customs of both countries are somehow the same.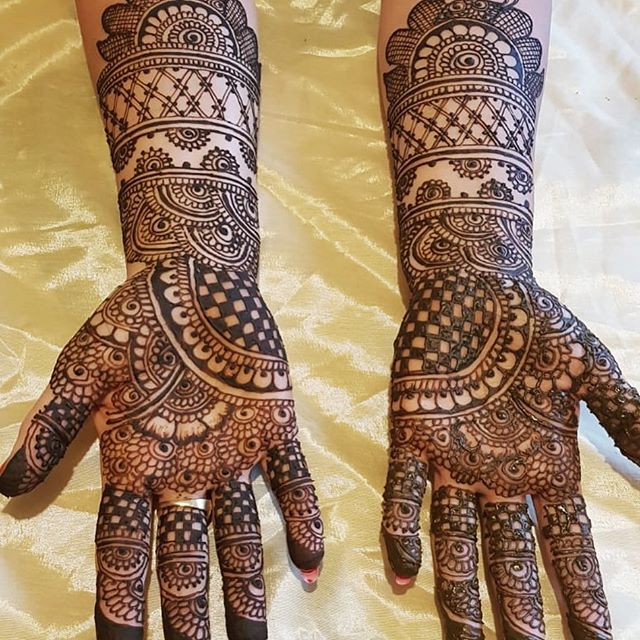 Most designs are for hands because it looks beautiful and does not smudge. The application of these typess of tattoos is much easier than the other Indian mehndi collection.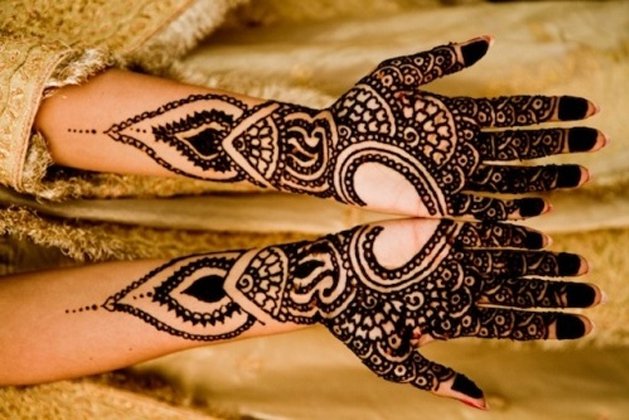 Mehndi or henna is the art adorning the bodies. Mehndi is applied on hands, feet, nails and to dye hairs. Indian mehndi is more beautiful and appealing.
Pakistan Mehndi Designs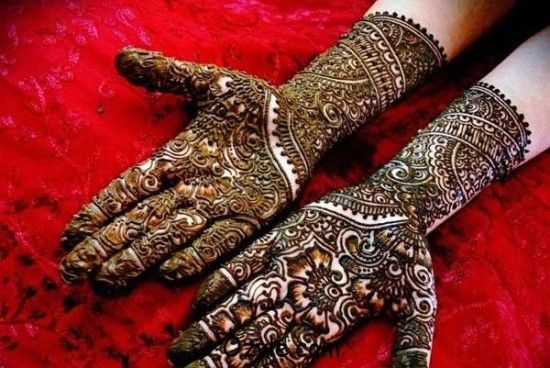 Pakistani mehndi collection is more in between Arabic and Indian mehndi collections because it consists of floral art as well as a fully covered hand mehndi collection.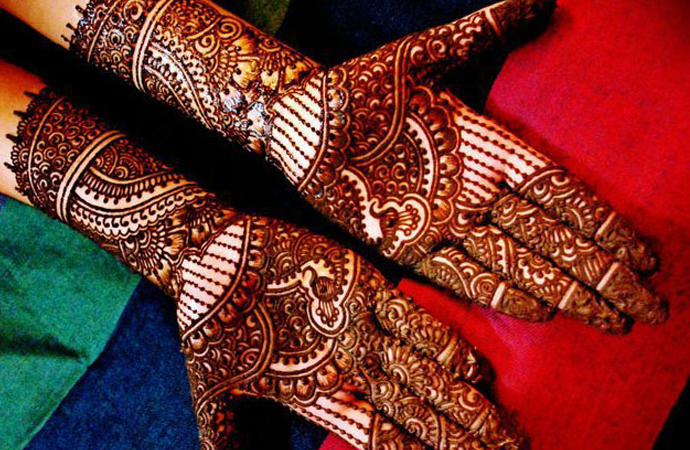 This is the best design for those who like full covered hand design. Because these designs cover full hand and as well as a good pattern.
Bridals Special Mehndi Designs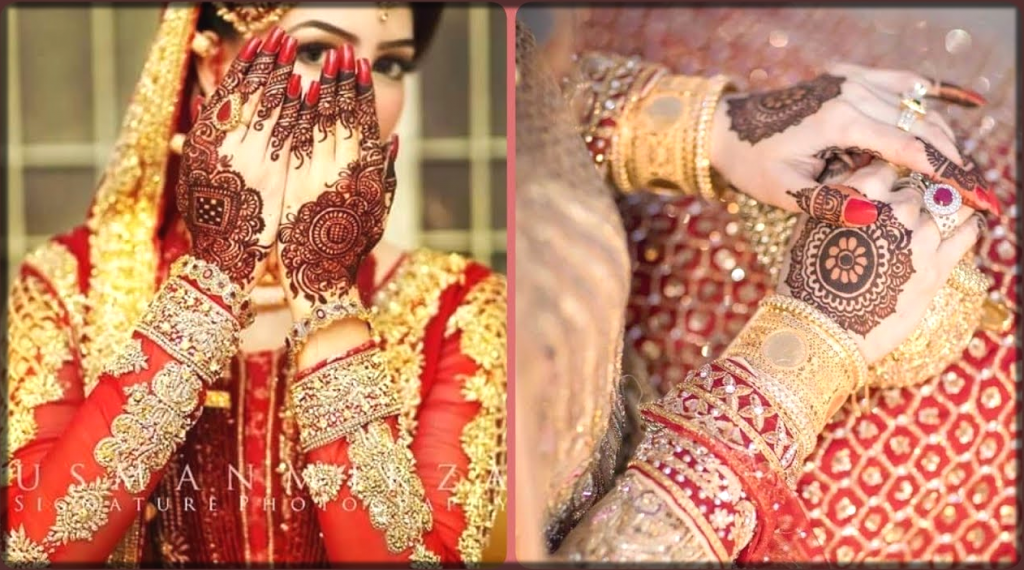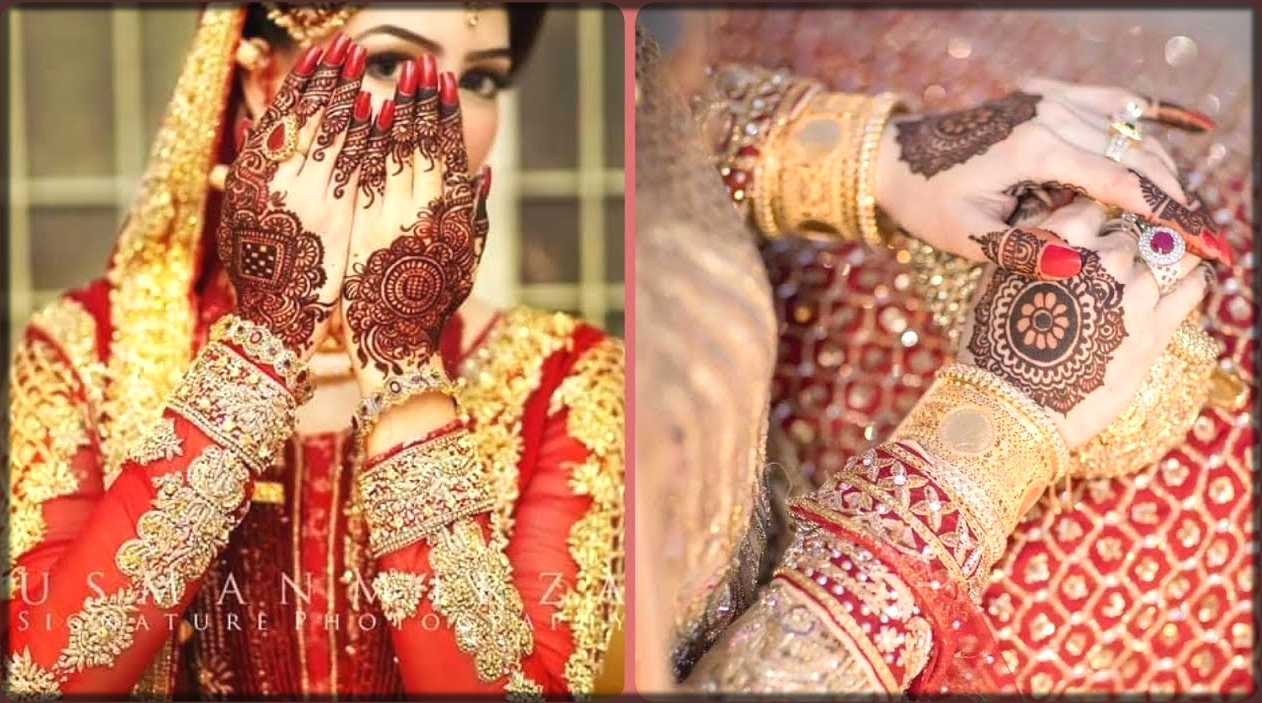 The day on which a girl is getting married is the most important day of her life. She wants everything best and perfect for that day and when it comes to mehndi the full heavy adorn hands are preferred by girls.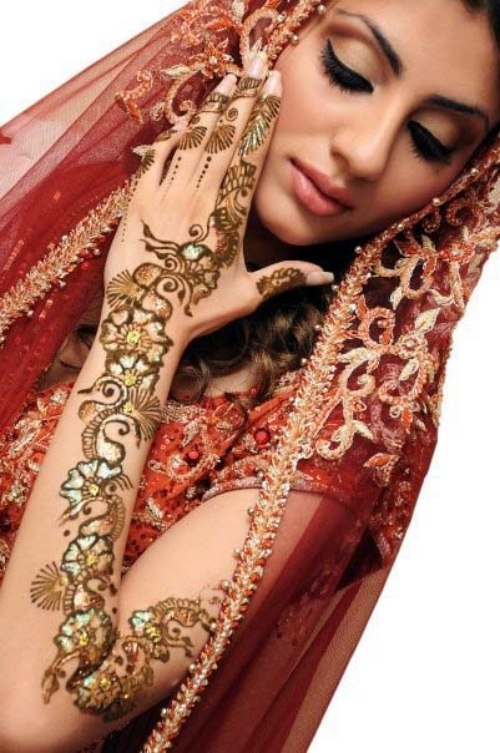 This is an Indian mehndi design that consists of peacocks and different floral artwork. This type of mehndi is the dream of every girl on her special day. The color of mehndi is also having a great story.