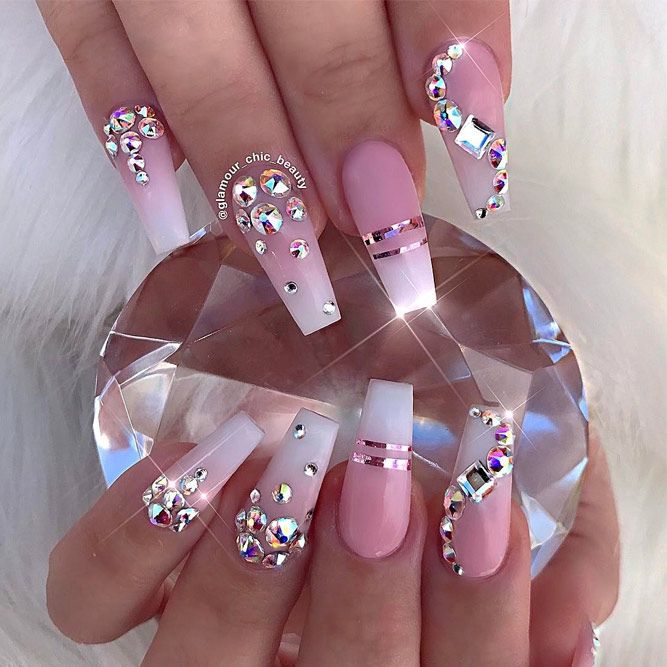 Nail Designs For Chand Raat: Girls always looking for something new for eid on Chand Raat for nail designs. Nowadays nail art is considered an important part of personality in sense of fashion. So, we are here with the best and most easy nail designs for you this Eid. In this article, we will give you famous and unique designs of nails for Chand Raat.
Unique Nail Designs
If you're looking for something good and interesting then you're in right place. Below are some pictures of nail art or designs you can create by yourself. There is no need to hire a nail artist for this. This is a trending nail art for now. It offers an amazing nail art collection variety and nail art. Have fun in various circles when doing so, because the nails will appear more beautiful and gorgeous. As well as nails in the paint as usual, but also ornate nails with a variety of images and colors with a more modern style.
Types of Nail Designs For Chand Raat
Nail art can be done in a variety of ways. Based on these methods, it can be categorized. The techniques include sponging, taping, painting or drawing with brushes, and digital nail art, among others. So, the following are some common and amazing designs for nails you can take one of them for eid. It will hence your beauty. Following is the list of designs.
Marble Nails

Minimal Nails

Velvet Nail

Rhinestones Nails

Classic Red Nails

Gold Foil Nail Style

Rainbow colors

Follower designs

3d color designs

Shimmery designs