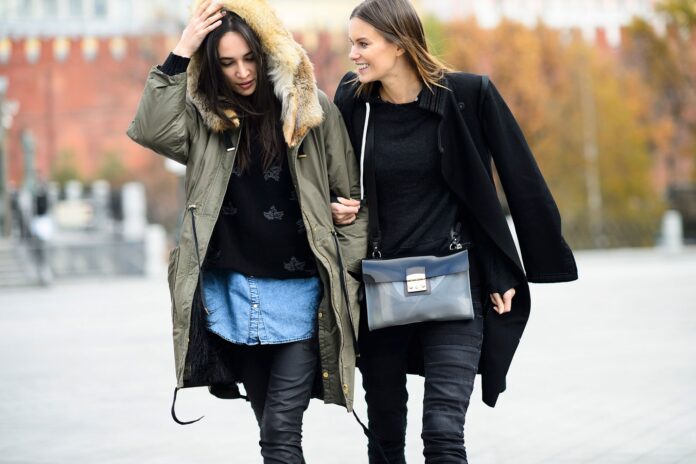 Trendy Pakistani winter outfits: Let's talk about trendy winter outfits that can make a huge difference in your personality. Winter is just around the corner. And we all know that we have to cover ourselves fully to beat the cold. But it can be fashionable. If you guys want to keep yourself warm in the modern style this winter season, then liven up your lives with some more exciting must-have winter fashion accessories collection for Pakistani men, women, and kids. Several brands have introduced western attires for winter. It has made it easy for everyone to shop for products of their desires. 
Trendy Pakistani winter outfits
Here we have come up with the must-have winter collection of accessories for men, women, and kids that are trendy not only in Pakistan but all around the fashion world. These winter accessories will help you to stay warm and stylish throughout the cold season. Nowadays, Pakistani people seem to follow the best winter fashion trends of 2023 to stand apart from the crowd. Here is the list and types of must-have fall-winter fashion accessories girls. 
Trendy Pakistani winter outfits
A sweater is a must-have in winter. Whether you are wearing jeans or traditional shalwar kameez, a cardigan is there to save you from the cold. For extra protection, you can wear a scarf around your neck. Scarves can be any material, and they can be styled in hundreds of ways. 
Leather jackets have been in fashion for a long time. Several brands like Outfitters and Breakout have also introduced faux leather jackets for their customers at reasonable prices. You can opt for a short body or long body jacket depending upon the outfit you are wearing. 
Trendy Pakistani winter outfits
Woolen caps ad beanie looks cute and stylish when you go outside. They protect your head and ears from the cold. Beanies look casual, and girls usually wear them while traveling or going to university. You can let your hair down while wearing the cap.
Ankle boots have been introduced recently in our country. These boots are comfy, stylish and, made with warm material to protect you from the cold. Ankle boots come in different styles. Thigh-high or knee-high boots are also in fashion. But they need a little courage to be worn outside. 
Long coats and overcoats make your look attractive. Whether you are wearing jeans or any other dress, a long coat will complete your look for the winter. Long coats are not easy to style. But if you have the courage, you can wear it on a Saree to a wedding.