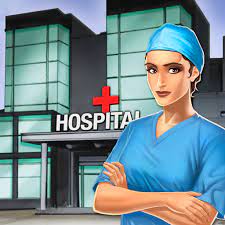 Hospital Checklist for Delivery: There are several hospitals and maternity facilities in Pakistan that provide delivery services. However, not all of them provide the same level of care. so, it is critical to select a hospital that meets the strictest requirements. In order to help you in making a well-informed decision, here is a hospital checklist for delivery in Pakistan.
A comprehensive hospital checklist for giving birth in Pakistan is as follows:
1. Availability to qualified medical staff:
A qualified obstetrician, gynecologist, and pediatrician should be on call whenever needed at the hospital.
2. Proper facilities:
The hospital should provide a separate room for infants as well as labor and delivery rooms that are clean and well-kept and furnished with the appropriate medical tools. The delivery room should have excellent lighting, ventilation, and a suitable temperature for the mother.
3. Accessibility to painkillers:
The obstetrician should be trained to deliver anesthesia using an epidural and painkillers should be easily available to control labor pain.
4. Availability of emergency services:
The hospital need to have a fully trained emergency department with modern medical equipment. In case of an emergency, the hospital should also have an ambulance service.
5. Availability of blood bank services:
The hospital has to be ready to deliver blood transfusions in an emergency and have a functional blood bank.
6. Proper post-delivery care:
The hospital should offer post-delivery care, which includes assistance with breastfeeding, mother and infant observing, and proper vaccination.
7. Access to psychological services:
To help patients, the hospital should make psychological services available.
8. Hygiene and infection control: Hospital Checklist for Delivery
The hospital must follow severe cleaning and infection control policies, which include regular surfaces and equipment cleaning, proper hand washing routine, and responsible medical waste disposal.
9.  Communication and support: Hospital Checklist for Delivery
Appropriate and supportive conversation and emotional support should be given to the mother by the hospital staff when the birth is being carried out.
10. Affordable services: Hospital Checklist for Delivery
To make sure that all mothers have access to excellent medical treatment during childbirth, the hospital should offer affordable services, particularly for low-income families.