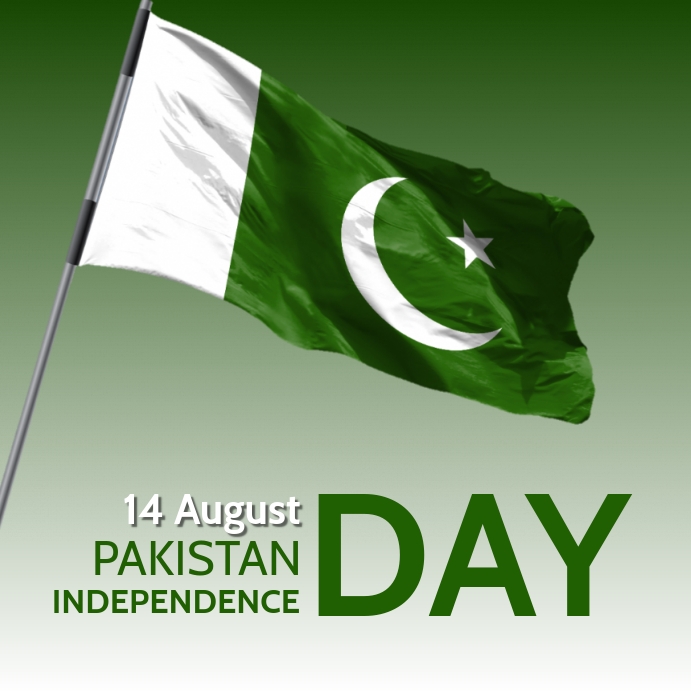 14 August Whatsapp Status Picture: 14 August is the national holiday in Pakistan. It's the day when Pakistan came into being. Hence, everyone celebrates this day with enthusiasm. Every young person and adult celebrates 14 august with their likings. Every house hoists Pakistan's national flag on its roof. Some people decorate their homes with small flags, and others put sparkling lights outside their homes.
14 August Whatsapp Status Pictures 2023
Everyone should know the importance of Independence day. It was our Quaid's mission to get the Muslims of the subcontinent much-needed freedom. Hence, we all should be thankful to Allah and Quaid e Azam for his efforts.
Here are some ideas for Whatsapp status to put on 14 august.
Written Status
Some people like to keep it simple by posting written greetings such as I love Pakistan, Pakistan Meri Jaan, or Pakistan Mujhe Dil o Jaan sy pyara hai. Therefore, they show their love for PAKISTAN in meaningful words.
Picture Status
Some people like to post pictures of the flag or images of 14 august written beautifully on their status. These pictures are usually taken from google but some post pictures of their flag and decorated home.
The national anthem and National songs
Some people post the national anthem and national songs as their status. Our national songs are beautifully written and sung. Songs such as Hai Jazba Junoon, Ae Watan pyaray Watan, or Ae Watan k sajeely jawaon are famous among everyone.
14 August Whatsapp Status Pictures 2023
Family day out Status
Some people go out to local parks to celebrate Independence day. They pack food for a picnic and play games in the park. You can see every child in green and white clothing. Some kids paint a green flag on their cheeks.
14 August Whatsapp Status Ideas 2023
Vehicle Status
Some people put stickers or temporary paint on their bikes and cars. They roam around the city, waving the national flag. They blast the national songs in their cars and enjoy the day with their friends.