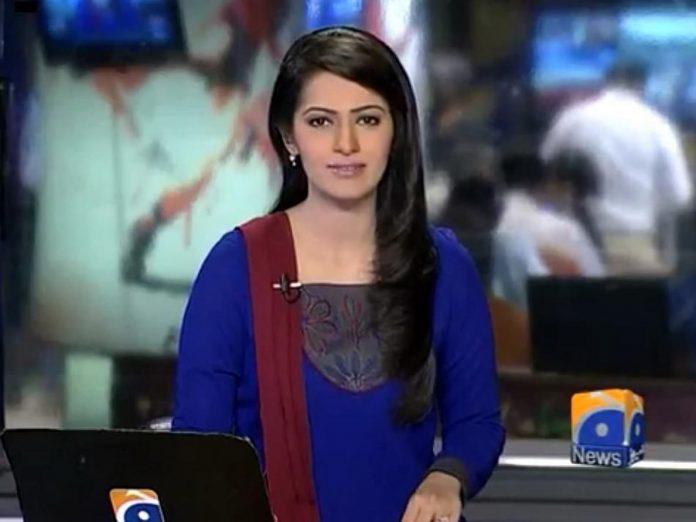 Best Pakistani Female News Anchors: The journalists who present the reports on local, national, and international newsworthy events and stories to the public are known as News Anchors. They use their skills in TV telecasts so that their message can be delivered to the audience precisely and correctly. As their job description implies, they are the experts who bind or keep a news broadcast together.
After they are provided with the stories that they have to convey, by the field journalist, the continuity of the program between the two portions is maintained by them. As they become popular they develop their own fan base who favors and trust them and watch them for a couple of hours a day.
Top 10 Best Pakistani Female News Anchors:
Quratulain Hassan
The beautiful lady belongs to Karachi. She has admired many for her soft but strong voice. Quratulain Hassan is an immensely hard-working and naturally skilled lady who has a successful career in her dream field.
Farah Qadri
Farah has been linked with the broadcasting sector since 2007 and has worked with major Pakistani news networks. She has a wide experience in this news industry and has worked on variety of stories all around the nation.
Safra Alfred Female News Anchors
She is a respected and extraordinary host and newscaster who has experience of working with one of Pakistan's leading news channels, GEO. Her cute looks and strong personality has made her famous among the audience.
Iqra Shahzad Female News Anchors
Iqra Shahzad is a renowned name in the news network on Dunya News. Before joining Dunya she has hosted programs for PTV, SAMAA, and City 24. The charm in her voice and her way of presenting led her to host Prime Bulletin at Dunya News.
Samina Ramzan
Samina Ramzan belongs from Lahore, Punjab. She is an honorable and modest woman. Being one of the few newscasters to prosper in the news industry even after marriage she has experience working with top news channels in Pakistan.
Sadaf Jabbar
Pakistani young well-known news anchor Sadaf Jabbar has been prospering in the news industry. She is one of the few who are committed to only one TV channel since they joined them. Her fresh and unique way of presenting the news has gained her immense popularity.
Gharida Farooqi
The newscaster begins her career working for GEO News. After she was offered an attractive salary package from SAMAA news Gharida Farooqi left GEO.
She is a fearless anchor and has hosted several shows where her performance was quite brilliant.
Maria Memon
Maria is a newscaster at GEO TV. Her career started after she joined GEO in 2008. Since then she has been performing remarkably well and had earned herself a top position in anchors.
Ayesha Baksh Female News Anchors
She is one of the top-notch news anchors in the industry. Ayesha started her career by working as a news journalist for ARY but she later joined GEO TV. She has a charming and attractive personality and had won the Best Female News Caster award.
Sana Mirza
Sana Mirza is considered as one of the best news anchors in Pakistan. Her powerful voice, self-confidence and fearful approach have made her succeed in the news industry. Despite being a news anchor she is also an MBBS doctor by profession.