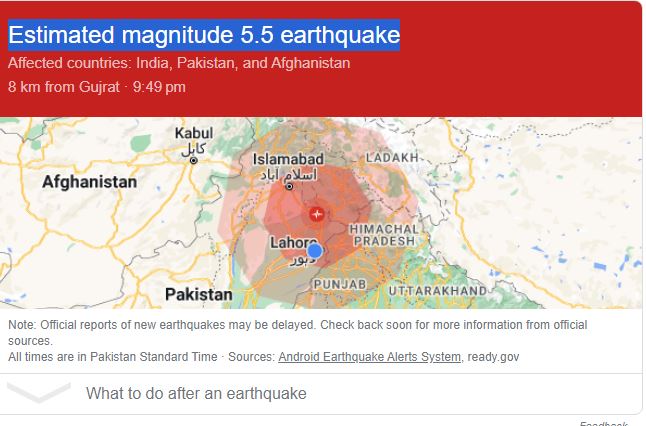 Earthquake in Lahore Estimated magnitude 6.8 earthquake: Recently people of Pakistan face earthquakes in Lahore and different cities. Its shocking moment.
The tremors were felt around 9:52 p.m. in Lahore, Islamabad, Faisalabad, Rawalpindi and several other cities.
According to the information, the earthquake was previously reported to measure 6.8 on the Richter scale in the epicenter of the Hindu Kush region of Afghanistan.