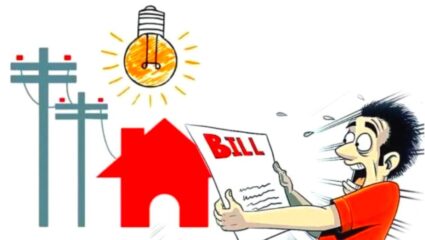 In the meeting, it was decided that the additional surcharge will be levied from Rs.1 55 paisa to Rs.4 45 paisa per unit. The additional surcharge will be applicable to electricity consumers across the country.
IMF has set new conditions, Pakistan is facing an unusual situation to revive the cooperative program
It should be noted that the International Monetary Fund (IMF) is under intense pressure on Pakistan to increase the prices of electricity and gas.
Sources say that the IMF is pressuring Pakistan for 4 more conditions for the staff level agreement, according to the conditions of the IMF, the price of electricity has to be 3 rupees 82 paise per unit.
It has also been demanded that electricity surcharge should be levied on permanent basis instead of 4 months.
The Economic Coordination Committee also approved the price of wheat at Rs 3900 per maund and Rs 5 billion for the Ramadan relief package across the country.
In the meeting of the Economic Coordination Committee chaired by Finance Minister Ishaq Dar, it was decided that the people registered in Benazirancom Support Program will be given subsidy on 19 essential items through utility stores. With the implementation of the uniform tariff, K-electric consumers will have to pay an extra Rs 1 55 paise to Rs 4 45 paise per unit from March to April.
According to the IMF conditions, the imposition of additional surcharge on electricity in the next financial year has also been approved.
It has been approved to abolish the storage charges imposed on the containers and cargoes stuck at the ports. Monthly reports will have to be submitted for clearing the containers and cargoes standing at the ports and abolishing the storage charges. Waiver of charges approved, waiver of storage charges will be subject to certificate from State Bank.
In the ECC meeting, 1 billion 33 crore was approved for 3 technical grants for the Ministry of Housing and Works.