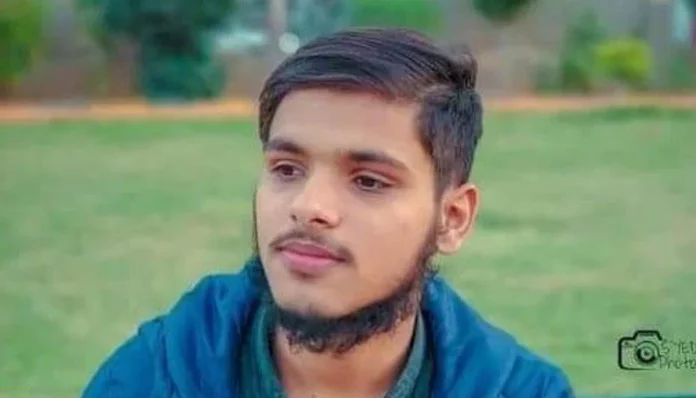 A case of the incident has been registered. According to the FIR filed in the father's complaint, two days ago, the son had a quarrel but the reconciliation was settled. Talha and Numan youths came to the second floor of the coach and opened fire. The deceased Ehsan was 19 years old. And he was a student of class 11.
Karachi: Firing at Gulshan Iqbal 13 DK coaching center, student killed
Ahsan of class 11 was brutally killed by his fellow student at 13 DK Coaching Center in Gulshan Iqbal area of Karachi yesterday. The sudden death of the beloved son has come as a shock to the family.
Ahsan Ali was the third among six siblings. Ahsan's friends told News channel that Ahsan was a bright and literate student.
The family says that Ahsan had no enmity with anyone, he was a very polite and prayerful boy.
On the other hand, the case of Ahsan Ali's murder has been registered in Gulshan Iqbal police station in the father's complaint.
The relatives of the deceased Ahsan say that all the evidence have been provided to the police and now they are just waiting for justice.
Source: Geo News