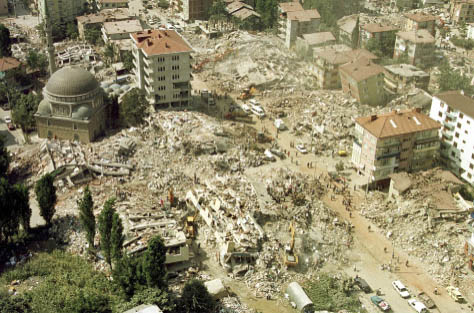 Once Again Earthquake in Turkey which a scale is 6.3 latest updates is dated 21 February 2023.
Three people have died after a 6.3-magnitude earthquake struck southern Turkey on Monday, weeks after a deadly quake devastated the region.
Interior Minister Süleyman Soylu said 213 people were also injured.
Turkey's Disasters and Emergencies Agency Afad said the quake struck at 20:04 local time (17:04 GMT).
A 7.8 magnitude quake struck the same area on February 6, killing more than 44,000 people in Turkey and Syria.
Those killed by Monday's tremors were found in Antakya, Defne and Samandagi, Mr Soylu said, urging people not to enter potentially dangerous buildings.
Witnesses told Reuters there was further damage to buildings in Antakya, while the mayor of Hatay in southern Turkey said people were trapped under rubble.
"I thought the earth would rip under my feet," Muna al-Omar, a local resident, told Reuters, crying as she held her seven-year-old son. She was in a tent in a park in central Antakya when the latest earthquake struck, she said.