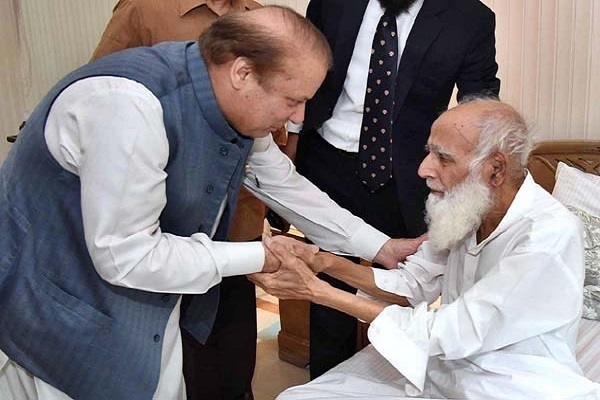 Pakistan former president and PMLN member Rafique Tarar passes away announced by Attaullah Tarar. He died at the age of 92.
"My grandfather Mohammad Rafiq Tarar has passed away," Ataullah said in a tweet.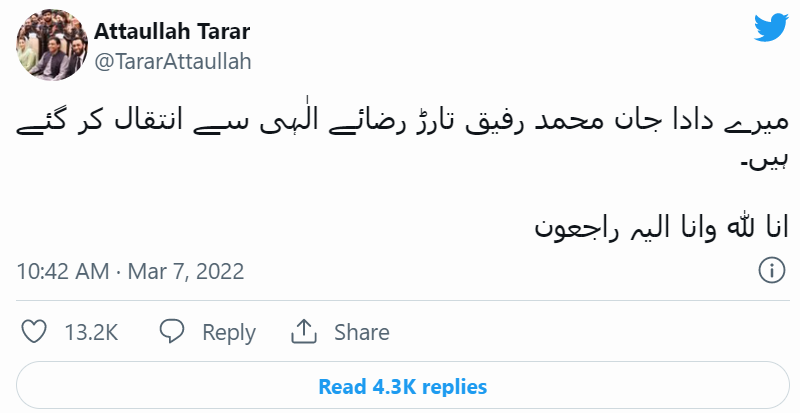 Rafique Tarar was the country's president for around two and a half years. He took the oath of office on January 1, 1998 and remained in office until June 20, 2001.
He was nominated for the presidency by then Prime Minister Nawaz Sharif.
Before entering politics with the PML-N, Tarar also served as a Supreme Court Justice from January 17, 1991 to November 1, 1994.
Prior to that he also served as Chief Justice of the Lahore High Court from 6 March 1989 to 31 October 1991. He later joined the Pakistan Muslim League-Nawaz.
Rafique Tarar Passes away