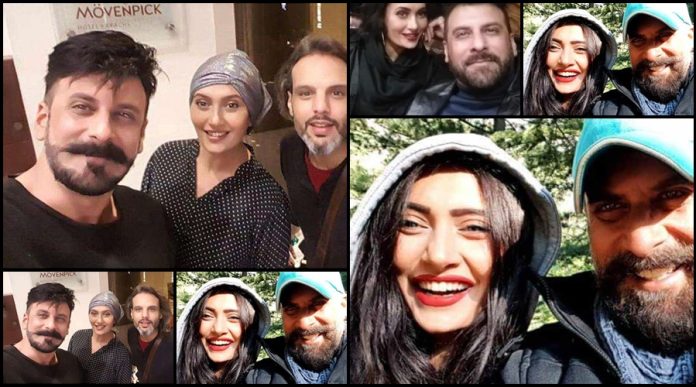 It should be remembered that this week on Facebook, actress Sheri Shah while congratulating him on the occasion of Shamoon Abbasi's birthday, revealed that the pair is married.
On the opening of the matter, Shimoun Abbasi also confirmed the news of his marriage with Sheree Shah on social media and revealed that his marriage took place 4 years ago, which he kept secret.
Shamoon has shared a post with his fans on the social media platform Instagram.
"Getting married to someone in Infront of Allah's name is better than having girlfriends living with you .. and being called a stud.
hence I am proud to have married again because I always wanted a life that brings peace in my life ..and I finally found that peace in her.
The fact is that I and Sherry Shah got married 4 years ago and never shared the news on social media because of the toxicity of social media"
Shamoon Abbasi shared a picture with Sheree Shah and wrote in the post that marriage is better than having a girlfriend before Allah. Because they have found this peace.
Shamoon Abbasi revealed that the fact is that I and Sheree Shah got married 4 years ago but never shared the news due to the toxicity of social media.
"Now that this news has been made public, I would like to sincerely thank everyone who prayed for both of us after reading our wedding post," he added.
Confirmation of Sheree Shah's marriage to Shimoun Abbasi
Shamoon Abbasi took to his Instagram post to take on the critics and said, "I know a lot of people will want to make fun of this news and troll it, but I think haters gonna hate. It doesn't matter.
It should be noted that this is Shimoun Abbasi's fourth marriage.
Earlier, Shamoon Abbasi has been married to actress Humaima Malik and actress Jawaria Abbasi.