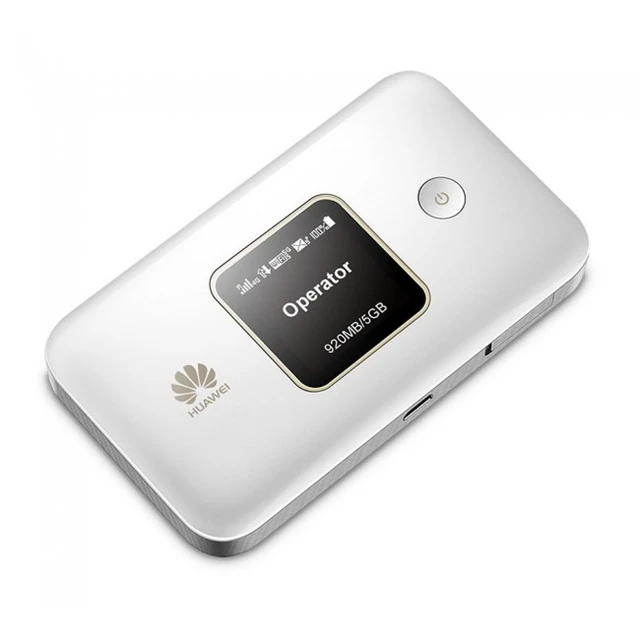 Huawei 5G mobile Wi-Fi (E5785) " Are you looking for the greatest 5G mobile device at a good price? A lot of telecom companies offer amazing bundles for internet gears that endure for months. Also, high-speed internet access and extensive coverage are imperative part in a good device.
Huawei is a renowned tech company that produced hundreds of high-quality digital gadgets with advanced features. They also produced Wi-Fi devices making it easy for users to connect and keep updated with the world. In this article, you'll know what the Huawei 5G mobile Wi-Fi(E5785) price is offering in Pakistan.
Huawei 5G mobile Wi-Fi (E5785) 
Huawei E5785
The Huawei e5785 is a brand new Cat6 LTE mobile Wi-Fi hotspot offering faster uploading and downloading speed. The Huawei e5785 supports Wi-Fi dual bands of 2.4GHz and 5GHz for up to 16 wireless terminals. Currently, two different models with the model code E5785Lh-22c and E5785Lh-92a are available in the market.
Specifications:
Huawei introduced its Wi-Fi 3 (e5785) device with 300 Mbps LTE download speed and 100 Mbps upload speed that runs faster than ever. This will stream videos, games in HD quality and download documents fast. This device supports standard Wi-Fi 802.11ac.
With this device, you'll have strong 5G signals with no interference. However, the dual-band Wi-Fi device is capable to connect up to 32 devices. The removable premium quality 3000mAh battery working time lasts longer. It is a micro-USB port to maximize storage space. The device price starts from Rs. 15,000.
Huawei E5785LH-22C- Huawei 5G mobile Wi-Fi 
The features include 4G bands LTE, 150Mbps, 300Mbps, 2.4G Wi-Fi transmission rate, and a 3000mAh battery. The price begins at Rs. 28,000.