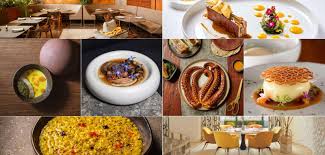 Best Restaurants for Hi-Tea in Faisalabad: For foodies who enjoy giving themselves to a broad array of delicious meals, Hi-Tea Buffet in Faisalabad is a well-liked dining option. We will list the top Hi-Tea establishments in Faisalabad for you.
Best Restaurants for Hi-Tea in Faisalabad
Tandoori Restaurant Faisalabad
The Tandoori Restaurant in Faisalabad offers a Hi-Tea Buffet that combines the best of Chinese, Continental, and Indian cuisines. You can enjoy a wide selection of delectable foods here Atmosphere: The restaurant is lovely, spotless, and quiet.
Dynasty Restaurant Faisalabad
This restaurant is renowned for its excellent cuisine, and each dish is skillfully prepared by one of its outstanding chefs. One of the top banquet facilities, with a focus on outdoor settings. Specialty: Furthermore, they offer Turkish, Arabic, and Mexican cuisine. The crew is educated and well-disciplined to provide each customer with excellent service, and there inside seating is pleasant. The setting is serene and spacious.
Salt & Pepper Faisalabad
One of Faisalabad's oldest and most reputable modern restaurants is Salt and Pepper. They include a variety of Chinese and Pakistani meals on their Hi-Tea with Lunch menu, as well as a selection of delectable desserts with high-quality of hygiene. Ambiance: Its ambiance includes everything from the decor and color to the lighting and sound.
Latte e tè: Latte e te` is a well-known name in Faisalabad. It specializes in most kinds of fast foods and Italian dishes Specialty: Latte e te offers a selection of Italian, French, Pan-Asian, and Continental cuisine.
Sky Lounge: Sky Lounge provides three different high tea menu options. They offer food from a variety of foods, including Thai, Continental, and Pakistani. The highest and most spectacular rooftops are found here.
Specialty: They offer the perfect setting and space for engagements, birthday parties, and Nikkah ceremonies. During the Pandemic, their rooftop luxury dine-in offers a beautiful outside space and attractive conveniences.
Lyallpur Restaurant: The atmosphere in Lyallpur Restaurant is factual to Faisalabad. It provides buffets for breakfast, lunch, hi-tea, and dinner. Specialty: It is perfect for a formal evening meal or a business conference.
So, these are the top Hi Tea establishments in Faisalabad that serve delectable meals at fair prices.