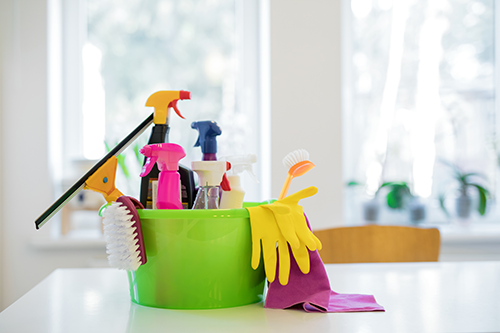 Janitorial Services Lahore for Home and Offices: Keeping a home or office clean can be challenging, especially regarding the daily upkeep of floors, carpets, bathrooms, and common areas. This is where Lahore's janitorial services come in; they provide professional cleaning services that may alleviate your strain and leave your place pristine. This guide will explore everything you need to know about janitorial services in Lahore, focusing on the reputable GAK Janitorial Service.
Janitorial Services Lahore for Home and Offices
Why Choose Janitorial Services?
You might hire janitorial services for your home or office for many reasons. Some of the key benefits include:
Professional Cleaning: Janitorial services employ trained and experienced professionals who can provide high-quality cleaning services using the latest equipment and techniques.
Time-Saving: By outsourcing your cleaning needs to a janitorial service, you can free up your time and focus on other essential tasks.
Cost-Effective: Contrary to popular belief, hiring a professional janitorial service can be cost-effective in the long run. It can prevent costly damage to your property and reduce the need for expensive repairs.
Healthier Environment: A clean and well-maintained environment can help promote good health and prevent the spread of germs and viruses.
About GAK Janitorial Service
GAK Janitorial Service is a leading provider of professional cleaning services in Lahore, with a team of trained and experienced professionals committed to delivering exceptional results. Some of the critical services offered by GAK Janitorial Service include:
Residential Cleaning
GAK Janitorial Service offers comprehensive residential cleaning services that cover everything from deep cleaning to regular upkeep. Using eco-friendly and safe cleaning products, their team can clean your bedrooms, bathrooms, kitchens, living rooms, and other home areas.
Commercial Cleaning
GAK Janitorial Service also provides various commercial cleaning services for offices, schools, hospitals, and other businesses. Their team can handle everything from dusting and vacuuming to floor maintenance and trash removal.
Specialized Services
Besides their standard cleaning services, GAK Janitorial Service also offers specialized services such as post-construction cleaning, move-in/move-out cleaning, and window cleaning.
Conclusion
In conclusion, janitorial services in Lahore can provide various benefits for both homes and offices, including professional cleaning, time-saving, cost-effectiveness, and a healthier environment. Suppose you're looking for a reputable janitorial service in Lahore. In that case, GAK Janitorial Service offers a wide range of services and a team of trained and experienced professionals.