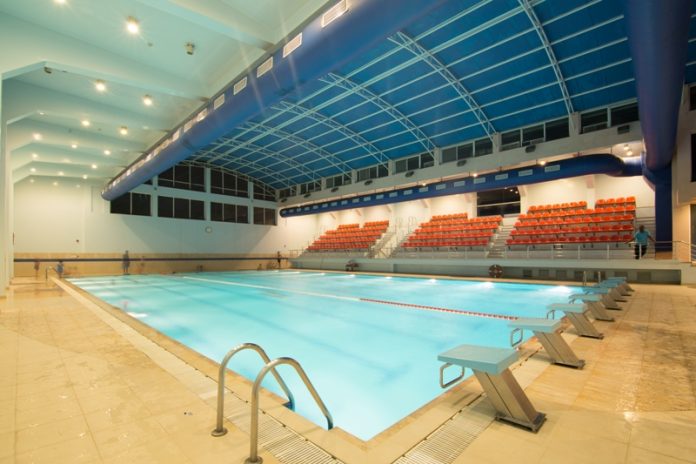 Best Swimming Pools for Girls in Lahore" Swimming is one of the best physical activities one can do as it comes up with many health benefits. And what season could be better than summers for swimming to beat scorching hot weather? Oftentimes females are left deprived to enjoy such activities. But not anymore, you'll find some of the best places for females where they can explore this amazing activity. The followings are the best swimming pools for girls in Lahore.
Best Swimming Pools for Girls
Fatima Jinnah Ladies Swimming Pool
Fatima Jinnah Swimming Pool is a female-centric pool place. This Lahore-based swimming pool is a hub for water sports. It contains Olympic-sized pools and smaller pools for kids as well. The facilities of shower and dressing rooms are also available.
This place is designed with female comfort and security in mind so they can enjoy their time in a secure environment. Fatima Jinnah Ladies Swimming Pool is a go-to place for those women who want to spend their time in this healthy activity. It is situated in Greentown, Block 1 Sector D1, Lahore.
Lahore Gymkhana Club- Best Swimming Pool for Girls in Lahore
The Lahore Gymkhana Club is popular for its swimming facilities along with opportunities for other recreational activities. The club comprises two pools, one with 25 meters in length and the other one has a depth of 8 feet. The pools are accompanied by a cleaning and filtration system to make sure the water quality.
Professional coaches are available to teach swimming to beginners. The club offers a comfortable environment for families and provide different sports facilities such as snooker, and golf as well as dining and residential facilities. You can visit them at Shahrah-e-Quaid-e-Azam, Gulberg V, Lahore. 
Shapes Active lifestyle- Best Swimming Pool for Girls in Lahore
Shapes Active Lifestyle is a top-notch fitness and health club with advanced gym equipment. They also offer a swimming facility. Also, their professional trainers teach the basics of swimming to people. The pool length ranges between 25-30 meters with 7.5 feet depth.
It is the best place for females to have an experience of swimming as they allotted separate time to gents and ladies. The finest swimming place in Lahore takes great care of hygiene and temperature control in pools the whole year. It is located at 50 E-1 Block E1 Gulberg 3, Lahore.