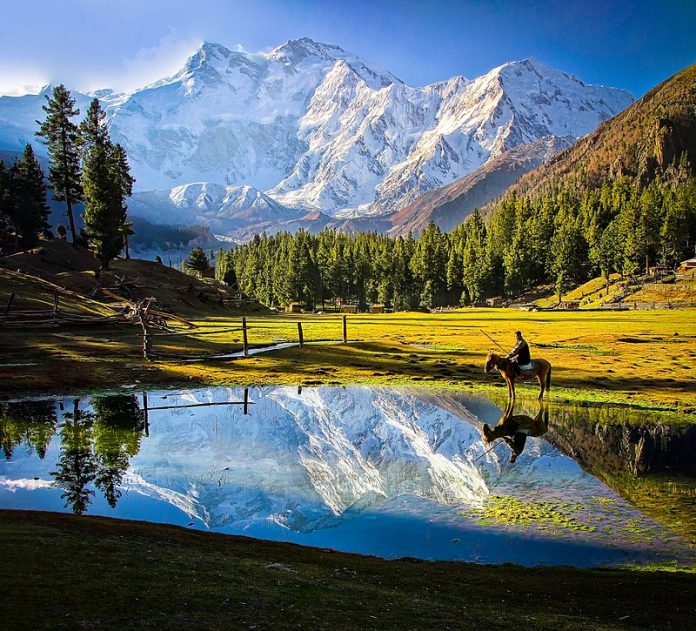 Best honeymoon places in Pakistan: The most important time and tour after getting married are to find a place for spending some quality time with your partner. It is really obvious to choose where to go? What is the budget to go to? and what place will be suitable for visiting for such a precious adventure? If you are going to decide about some other countries for your honeymoon, that it must be not a very good option.
What about the beautiful places in our own country? Have you visited the paradise of our country? If your answer is no, then might be you should quit the plan of going to any other country. Because you are in ultimate need to visit your own country. So here we are going to tell you about some best honeymoon places in Pakistan 2023.
Best Honeymoon Places in Pakistan 2023
In Pakistan, there are many places for you to visit with your partner and spend quality time with each other. But first, you have to decide according to your wish that where you both want to go? Some historical place or some romantic place? The obvious answer for a honeymoon is a romantic place.
So here we are going to tell you about some best romantic and charming places in our country to visit for your honeymoon.
Top 6 Best Honeymoon Places for the new couples in Pakistan 2023
Here is the list of some very beautiful and romantic places in Pakistan for your honeymoon tour.
Best Honeymoon Places in Pakistan
1. Kashmir valley
2. Naran Kaghan Valley
3. Hunza
4. Chitral
5. Skardu
6. Fairy meadows
some uniques features and the visiting point of these places are described below.
1. Kashmir Valley
The most Magnificent place in our country is the Neelam valley in Azad Kashmir. the hilly areas, long sky-high trees, and mountains, The greenery, their beautiful houses with the heart taking scenery are like paradise on earth. this is the best visiting point for your honeymoon with your partner.
2. Naran Kaghan Valley
One of the most desiring places to visit in Pakistan is the valley of Naraz Kaghan. the pure air of Naran and Kaghan has some magic in it. This is a very quiet place and peaceful. The people of this area are very cooperative and helpful. there are many picnic points and shopping areas in the valley. But the natural environment will make you spellbound.
3. Hunza
This area has some spells in it. The fresh air and the sky-high mountains, the snowfall views in winter, and the tops of mountains covered with snow are some events you cannot forget about them. The trees of cherries and the variety of natural wild fruits, their lavish taste, and the lakes in this area is something worth visiting.
4. Chitral
This area of the north is famous for the lake in it, Known as Saif -ul-Malook. This lake has a magnificent view. People who visit this area never forget about its beauty. You can enjoy the boat ride in this lake with your partner. So, it is a wonderful place to visit for your honeymoon.
5. Skardu, Gilgit Baltistan
Skardu has most of the rest houses and high mountain hotels in this area. The playing areas in the vast spreading greenery and the views of the area is never to miss. Several Hiking areas with your partner and the top views from the mountains leave you to spellbound.
6. Fairy Meadows
You have never seen such beauty on the earth as the Fairy meadows. Your stay in this area with the sky will of stars in the night and the view of the sky in the day makes you feel most blessed to spend some time in this area. So, this is also the best place for you and your partner to spend with each other.
These are some of the best places in Pakistan for your honeymoon. It is both a pocket-friendly and environmentally friendly tour With your partner in your own country Pakistan in 2023.