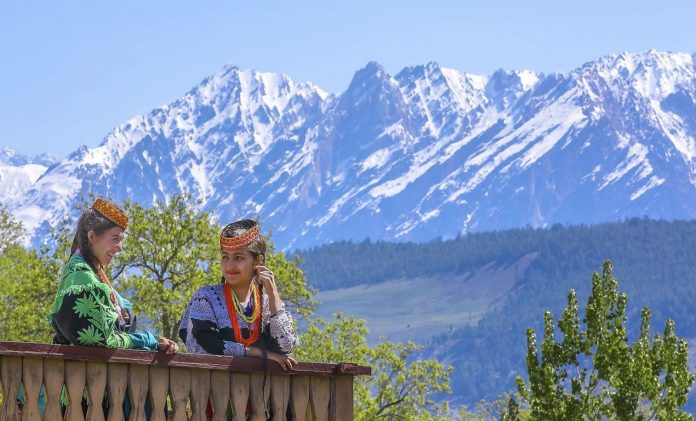 Best Time to Visit Chitral: Because of the height of northern Pakistan, where most vacations take place, transport is impacted by snow. The ideal time to visit Pakistan is between May and November. If the months have to place to identify the best time to visit Chitral with family, November will come first. In November, there is a pleasant blend of Autumn and Winter's snow waiting to fall. Chitral is Pakistan's most beautiful and serene district, located in the Khyber-Pakhtunkhwa province in the north.
Chitral is well-known for its natural beauty, the simplicity of its people, and its distinct culture. It is the most enthralling and lovely location in the Hindukush range. Chitral's environment is highly fascinating, with its steep rough mountains, rich green valleys, gorgeous meadows, and large glaciers, which have made it one of the world's most difficult and inaccessible locations, changing it into an exciting spot on earth.
Time to Visit Chitral
Route to Chitral
Chitral is approachable from Islamabad through Dir, which is around 340 kilometers distant and takes approximately 7 hours to arrive. To reach Chitral after another 3 hours, take the Lowari Tunnel or proceed across the Lowari Top from Dir. Chitral. Ayun is a small settlement near the junction of the Chitral and Bumburet rivers.
Places to Visit in Chitral
Tirich Mir Time to Visit Chitral
Tirich Mir is one of the highest peaks in the world, as well as the highest in the Hindu Kush Mountain Range. It is nearly at an elevation of 7,708 meters (25,289 ft.). Furthermore, anyone visiting the Chitral valley must see the sunrise and sunset from this peak. The captivating view to behold in the eyes. Many hotels and resorts are available to assist you in capturing this breathtaking scene.
Shahi Masjid
Shahi Masjid is a remarkable piece of architecture. In 1924 A.D., Shujaul Mulk constructed the Shahi Masjid. From 1895 to 1936, Shujaul Mulk was the monarch of Chitral. The Masjid's structure is quite magnificent, made of pure white marble and adorned with engraved art. The architecture embodies the culture and heritage of the Chitral aristocracy.
Ayun Valley
Ayun Valley is another valley in Chital that runs beside the Chitral River. A wonderful picnic area in Chitral encircled by massive peaks and nestled between the turbulent waters of the Chitral River and green land is a great mix to soothe your spirit.
Kalash Valley
The Kalash Valley Tour is one of Pakistan's premier cultural getaways. The Kalash valley trip offers an incredible cultural experience in the Hindukush Mountain ranges among the Kalash ethnic minority people.
Hence, if you are planning to visit Chitral, November is the best time to visit Chitral with your family.