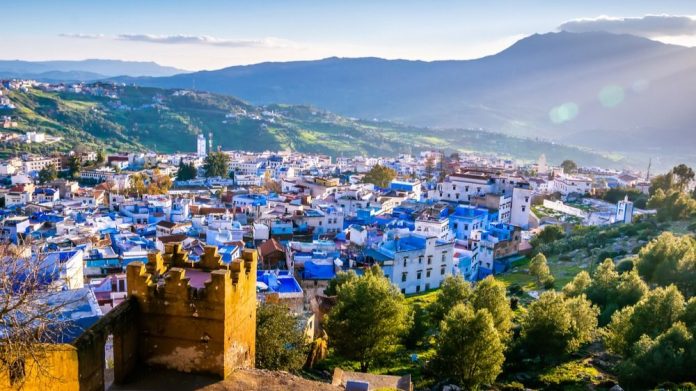 Best Travel Tour Companies: While traveling, safety and security are top priority issues. When you choose a travel tour company, you can rest assured that everything is taken care of, from airport transfers to hotel reservations to make sure you have the right insurance in place when you leave home. So, Check out our list of the top travel tour companies in Pakistan today!
Best Travel Tour Companies
Tourism Development Corporation of Khyber Pakhtunkhwa (TDCP)
1. TDCP is a statutory corporation created through an Act of the Provincial Assembly of Khyber Pakhtunkhwa.
2. It is responsible for the development of tourism in the province and also regulates the industry.
3. TDCP has been successful in promoting tourism in the province and has helped increase tourist arrivals.
4. The company offers a variety of tour packages, ranging from cultural to adventure tours.
Pak Land Travels Pvt. Ltd.
1. Established in 1986, Pak Land Travels is one of the oldest and most reputable travel tour companies in Pakistan.
2. They offer a wide variety of tours, from budget-friendly options to luxurious all-inclusive packages.
3. Pak Land Travels is known for its excellent customer service and personalized attention to each client.
Adventure Travel Pakistan | Travel, and Tourism Agency in Lahore
1. Established in 2001, Adventure Travel is a leading travel and tourism agency based in Lahore, Pakistan.
2. Adventure Travel offers a wide range of services including tour packages, hotel bookings, transportation, and more.
3. The company has a team of experienced professionals who are passionate about providing the best possible experience to their clients.
4. Adventure Travel is dedicated to offering the best value for money and strives to provide an unforgettable experience for its customers.
Mountaineers Pakistan
1. Mountaineers Pakistan is the best travel tour company in Pakistan.
2. They offer a variety of tours, from mountaineering and trekking to cultural and historical tours.
3. They have experienced guides who know the terrain and can ensure your safety.
4. They also have a commitment to responsible tourism, so you can be sure that your tour will have a positive impact on the local community.
Himalayan Get Away Travels and Tourism (Pvt) Ltd.
The company offers both group and private tours and can tailor each tour to the individual needs of the customer. As well as, It has also partnered with various airlines such as Emirates Airlines in order to provide discounted airfare for its customers.
Sky Travels And Tours
They also offer competitive rates and are always willing to work with their clients to ensure they are getting the best possible deal. Additionally, Sky Travels And Tours offers a range of tour packages for every type of traveler. Furthermore, From family vacations, honeymoons, wedding celebrations, and adventurous trekking adventures to safaris and wildlife tours, there is something for everyone at this company.