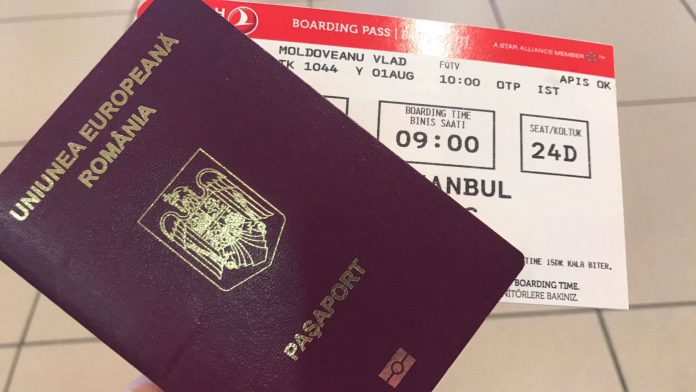 Are you looking for a Romania Work Visa from Pakistan in January 2024?? We are here to provide you with all the information about Visas. You are on the right platform. Just have a look at the article.
Romania Work Visa from Pakistan
Romania is now the best place for people to earn employment. It is a member of the European Union. They offer a friendly environment to its visitors. The budget for Visa and living in Romania is also affordable. So many people go there for employment. Some people are worried about applying visa and its requirements. We are here to solve all your problems. You just have to continue scrolling.
Romania Work Visa
It is also known as the Romania employment visa. First of all, applicants must have a work permit. After this, they can proceed with a work visa.
Romania Work Visa Requirements
There are some requirements to get a visa. We are sharing here requirements. Have a look:
a valid passport with a minimum validity of at least three months beyond the intended stay
copy of your ID card
two recent color photos, sized 3 cm x 4 cm, taken against a white background
completed visa application form
letter of recommendation from the recruiting agency in Romania (if applicable)
proof of a booked round-trip flight ticket to Romania
valid medical insurance that covers the entire intended period of stay in Romania, with a minimum coverage value of 50,000 EUR (original and copy)
Original work permit issued by the Romanian Immigration Office
evidence of sufficient means of subsistence throughout the entire duration specified on the visa, equivalent to at least the minimum guaranteed wage
criminal record or an equivalent document issued by the authorities in your country of domicile or residence
proof of accommodation
polio vaccination certificate
Online application for a visa:
You can also apply online for a Visa. You have to go to the official website and then start processing the online form for a visa. During the online application, the things that are temporarily saved only remain for 30 days.
Visa fee:
The visa fee for Romania is USD 150 which is 41,797.50 PKR.
This is all about a work visa for Romania.
Click here if you want to know about applying for a visa from Pakistan to Dubai online.