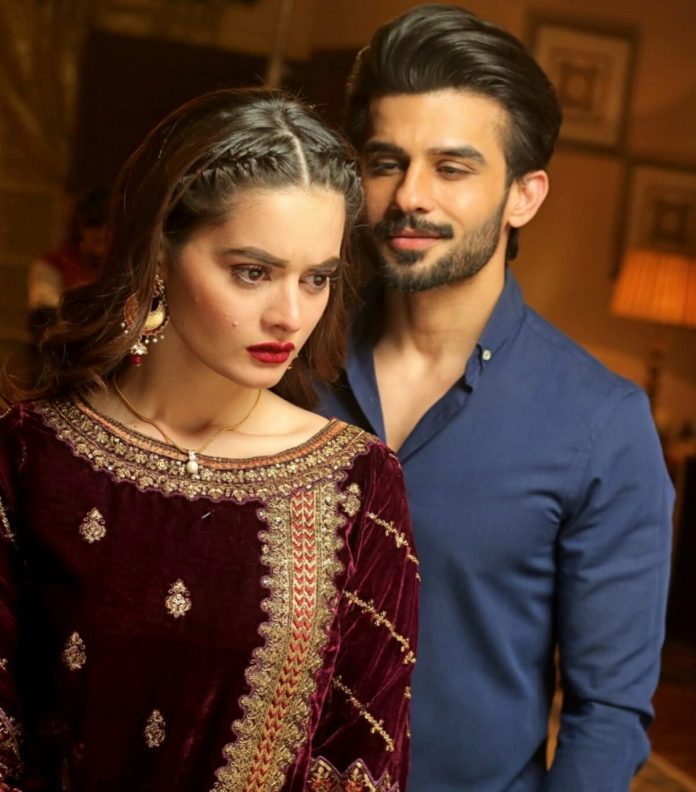 Fahad Sheikh Biography: Fahad Sheikh is the very talented actor in the Pakistani drama industry. He is a very young emerging talent in the latest dramas and shows. he is becoming very famous though he is working in his very famous drama serial "Jalan" which is becoming very popular. With the help of this drama and his acting skills, he is gaining much popularity. His fan following is increasing day by day. People are loving his charming looks and his acting skills. Here we are going to tell our viewers about this emerging talent.
Fahad Sheikh Biography
Fahad Sheikh is a very handsome and young talent in the showbiz and dram, industry. His very recent project which is watching very eagerly all over the country is his best hit. His role in this drama serial as "Ahmer" is becoming very famous. He is working against the very famous actress Minal Khan and Areeba Habib. This drama is becoming the major reason for his popularity. So people are very curious about his personal and social life. Here are some of the details of his life.
Fahad Sheikh Age
Fahad Sheikh was born on 22 February 1989. He is 31 years old. He was born in Lahore. Lahore is his home town the city.
Fahad Sheikh Horoscope
He belongs to the zodiac sign Pisces.
Fahad Sheikh Education
Fahad Sheikh completes his bachelor's degree abroad. He has done his bachelor's degree in Finance and Accounting. He lives in London for his studies and also has done a part-time job in London while studying.
Fahad Sheikh Family
Fahad belongs to a Sheikh family. He lives in a joint family. Fahad Sheikh has 3 siblings. 2 brothers and the youngest sister. His younger brother is a pilot. he is the only one in his family working in the show biz industry. He was grown up by his grandmother.
Fahad Sheikh Wife
Fahad Sheikh marries a very beautiful lady. It's been 4 years while he marries his wife in Lahore.
Fahad Sheikh Son
He has a very handsome and adorable son.
Debut Drama
He made his debut through the drama serial "Saheliaan". This drama has not become as popular and cannot give him fame.
Career
Fahad Sheikh is very talented. he lives in Lahore while he started working as a host for three years in a tv channel style-360. After his hosting for 3 years, he starts getting bore. So he moved to Karachi to be an actor. Here he met with Fahad Mustafa and starts working with him. He did his first project with big band productions.
His performance for big bang productions become very fruitful. And then he did almost 10 of these projects with the big bang productions. He joined the Pakistan drama industry 4.5 years ago. Fahad Sheikh spends 4 years in London where he works in a factory cutting fruits and vegetables. When he came back to Lahore he observed a terrible accident.
Mentor
In the showbiz industry, he considers Fahad Mustafa as his mentor. Because he helps him a lot to become stable in the show biz industry.
Fahad Sheikh Dramas List
He works on some of his projects. The list of his dramas is as follows
1. Sahelian
2. Bandish
3. Mera yar mila dy
4. Meraas
5. Shehzada Saleem
6. Wada
7. Mubarak ho Beti hoi hai
8. Jalan
9. Dunk
Fahad Sheikh Films
He works in just a  single film.
1. Na Maloom Afrad 2
Fahad Sheikh Hobbies
1. He loves pets. He has a pair of dogs in Lahore.
2. He wants to be a cricketer. He played a lot of cricket in London.
3. He loves a song from his childhood known as "Dilber meray"
4. He is very fond of cars. He also observed a terrible accident in Lahore.
Fahad Sheikh is very much emotional and sensitive by nature. His family is appreciating his role in Jalan.