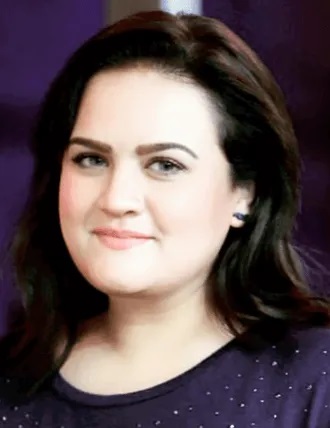 Pakistan's entertainment industry has produced a number of talented actors. Even in little roles, many performers build a name for themselves. Even performing in a little role is difficult because you must establish yourself as the scene's need. And any actor who meets these requirements is considered a brilliant actor. Hina Rizvi is one of them. This article is a complete information about Hina Rizvi biography, her age, education and personal life.
Hina Rizvi Biography
Hina Rizvi is a Pakistani actress. She is known for her great acting skills in "Main Soteli" and Yehi Hia Zindagi. Her acting skills make her prominent both in comedy and serious dramas.
Date of Birth
Hina was born on 16th March 1981 in Lahore, Pakistan.
Her Education
Hina finished her studies at the University of Westminster in England.
Hina Rizvi Family
Her father, Tayyab Hussain Rizvi, was a producer, while her mother, Mehtab Rizvi, was a scriptwriter. She is also the aunt of Jia Khan, a British-American actress. Sangeeta and Kaveeta, her two older sisters, are both actresses. Raza Ali Rizvi, Hina's brother, is also a producer.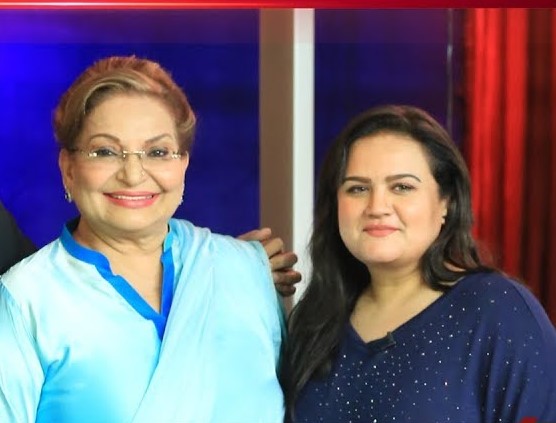 Hina Rizvi Career:
Hina debuted in PTV's sitcom 'Shortcut' in 2003 opposite . She has since appeared in the dramas 'Main Sauteli,' 'Babul Ki Duayen Leti Ja,' 'Yehi Hai Zindagi,' 'Yehi Hai Zindagi' – Season 2, and 'Aap Ko Kya Takleef Hai'. Her performance was marvelous in the dramas ',' 'Kalmoohi,' 'Rishton Ki Dor,' , 'Quddusi Sahab Ki Bewah'. She has also starred in dramas such as 'Tere Bina,' 'Mehram,'.
Hina Rizvi Nominations
In the 3rd Galaxy Lollywood Awards 2017, she was nominated for her performance in 'Ishq Positive' in the category Best Performance in a Comic Role, and in the 4th Galaxy Lollywood Awards 2018, she was nominated for her role in 'Balu Mahi' under the category Best Special Appearance.
Hina Rizvi Drama List:
| Drama Name | Tv Channel Name | Year |
| --- | --- | --- |
| Neeli Zinda Hai | Ary Digital | 2021 |
| Pehli Si Muhabbat | Ary Digital | 2021 |
| Umeed | Geo Tv | 2020 |
| Mera Qasoor | Ary Digital | 2019 |
| Tishnagi Dil Ki | Geo Tv | 2017 |
| Tere Bina | Geo Tv | 2017 |
| Mannchali | Geo Tv | 2016 |
| Rishton Ki Dor | Geo Tv | 2015 |
| Mehram | Hum Tv | 2014 |
| Babul Ki Duain Leti Ja | Ary Digital | 2014 |
| Bunty I Love You | Hum Tv | 2014 |
| Kalmoohi | Geo Tv | 2013 |
| Ullu Baraye Farokht Nahi | Hum Tv | 2013 |