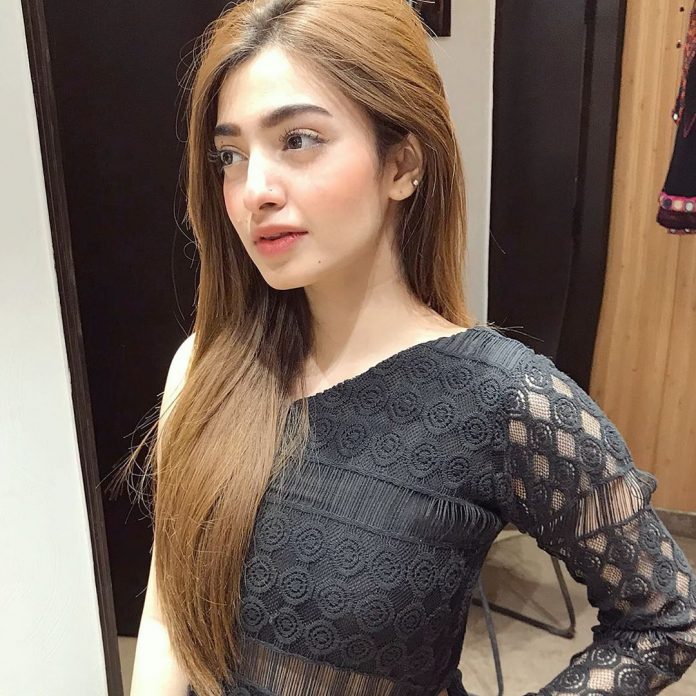 Nawal Saeed Biography: She is a talented actress in the Pakistani drama industry and working on many latest projects at different drama channels. her acting skills are very brilliant. Due to her beauty and acting skills, she is becoming very famous and her fan following is increasing day by day. People want to know about their age, education, and family. So, here we are going to tell our viewers something about this talented and young emerging actress.
Nawal Saeed Biography
She started working in the Pakistan drama industry at a very young age. It's been some years when she started appearing in different Pakistani dramas. Her beauty attracted her viewers and in this way she started getting famous. Her role in the Pakistani drama "Yakeen ka Safar" against Sajal Ali and Ahad Raza mir becomes very famous and people started getting to know about this emerging talent. Then she works on many projects and her viewers like her so much. She actually has very pretty eyes which make her a little extraordinary and unique from other tv actresses.
Nawal Saeed Age
Nawal Saeed opened her eyes on the 29th of October in 1993. She is 27 years old.
Horoscope
She belongs to the scorpion zodiac star.
Nawal Saeed Education
She just completed her A levels. Nawal wants to resume her education career but when she was getting enough drama projects she quits study and started doing the acting. She wants to take a break from acting and wants to study furthermore.
Nawal Saeed Family
Her father is very supportive and caring. Her father got graduated in music. She has a only brother. They all lived together in Karachi.
Nawal Saeed Husband
She considers herself very young to marry. She is still single and has no plans of marrying so fast.
Career
NAWAL SAEED  initiates her career as an actress in tv commercials for about 5 years. Nawal works in many commercials of shampoo and different networks. She gained popularity through her commercials after this she started working in the drama industry. After started her work in the Drama industry she got the role of co-actress in the drama serial Yakeen ka Safar which becomes a blockbuster and gained much popularity. This drama is the main reason for her popularity. She wants to work more and her wish is to perform every inspiring role.
Her latest drama is going to start on 4th December 2020 named as "Faryaaad"
Nawal Saeed resembled an Indian actress
She got so many compliments about her resemblance to an Indian actress "Juhi Chawla".
Nawal Saeed Dramas List
She worked in some projects
1. Yakeen ka Safar
2. Maaah e Tamaam
3. Anmol
4. Bezubaan
5. Soteli Mamta
6. Suno Naaa
7. Faryaaaaad
Nawal Saeed hobbies and specialties
Nawal Saeed has some very unique hobbies and specialties
1. She is very fond of eating rice of every type and kind
2. Nawal Saeed is very emotional and sensitive
3. She is not an early bird. she hates to get up early in the morning.
4. She is weak in Urdu speaking
5. Nawal Saeed spends most of her money on purchasing wedges, shoes, perfumes.
6. She is not blunt in nature
7. She is very respected giving in nature
8. She liked her hair very much
9. She is a latecomer
10. She is very much interested in art, painting, acting, music since her childhood.