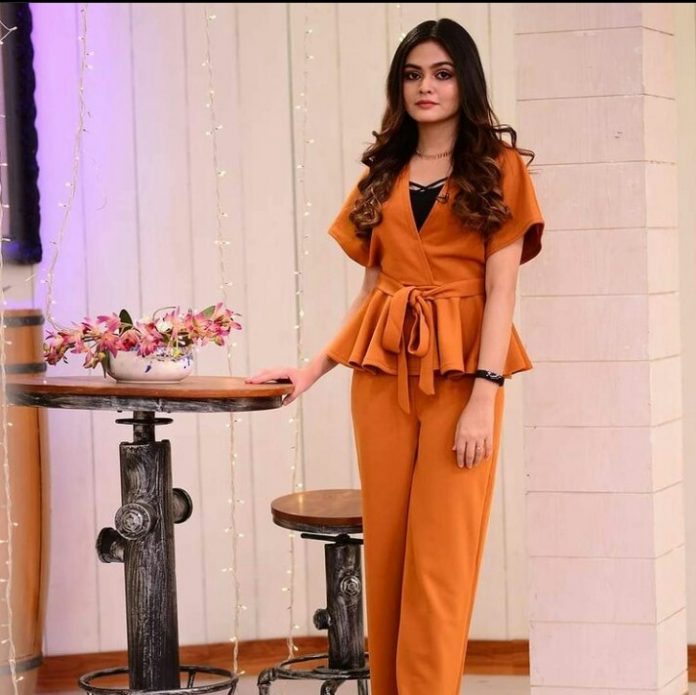 Rimha Ahmed Biography: The upcoming and trending talent in a new tv actress known by the name RIMHA AHMED. She is the youngest actress working nowadays in the Pakistani drama industry. The most emerging, cute, adorable, and talented character is known to the viewers. People are loving her way of performing and her acting skills. Here we are going to tell our viewers about this new talent in the Pakistani drama industry.
Rimha Ahmed Biography
She is becoming very popular with her viewers. Rimha Ahmed is very hardworking and started acting at a very young age. She made her space in the Pakistani drama industry on the behalf of her talent and hard work. She is very humble and respectful. By working with her co-actors and other working staff she is learning so much about the industry. In her recent interview, she told about her upcoming project for her viewers. She is working hard to prove herself in the Pakistani drama industry and trying to maintain her highlights in the viewers.
Rimha Ahmed family
She is the daughter of Rashida Tabassum who herself is a very popular and leading actress in the Pakistani drama industry. she is the youngest one of her family. Her elder sister in the only sibling.
Rimha Ahmed Mother
Rashida Tabassum is a very famous actress in the TV industry. She works at different channels in different characters and projects. she works in the drama serial "SURKH CHANDNI".
Rimha Ahmed Husband
She is not married yet.
Rimha Ahmed Education
She is studying for her bachelor's degree in Karachi. She is still studying while working at different projects.
Rimha Ahmed Career
She started her career through commercials with the help of citrus talent. She started working in commercials when she was in 8th class. After her first commercial she kept working on different commercials on different channels. she has worked in jazz commercials and awesome commercials she is doing this commercials work since 2007. in her recent interview, she said that she wants to work in aviation management if her acting career was not good enough.
DEBUT
she made her debut in the Pakistan drama industry by working in the drama serial "ABROO" in 2016.
Rimha Ahmed drama list
ABROO
CHOTI C ZINDAGI
KHAANI
UDAAAAN
Rock star
Me maa nai ban'na chahti
Rimha Ahmed Inspiration
She considers her mother as her sole inspiration. She is much inspired by her mother's work when she was working in her college life in drama and theater. This becomes the inspiration to Rimha for her working in the Pakistani drama industry.
Rimha Ahmed favorite Celebrity
She wants to work with AHAD RAZA MIR.
Hobbies
She loves traveling
She likes singing
Nature of Actress
As a kid she was not shy, she was very vibrant and fluent in speaking
She likes no makeup look in her drama and real life
She is very lively and jolly. according to her, she is the joker of her family.