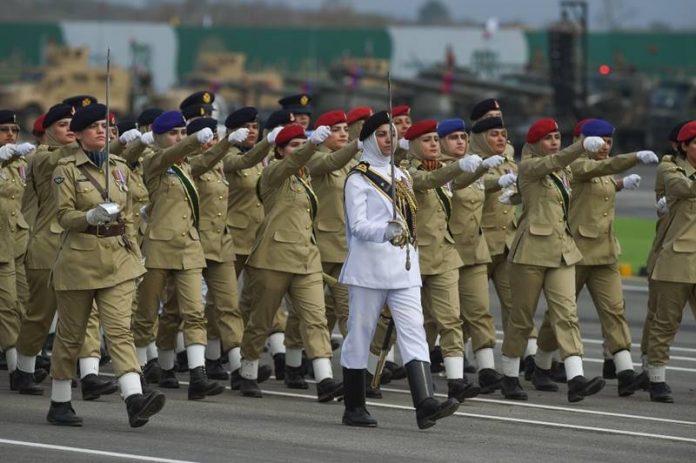 Army Engineer in Pakistan after FSC: After the completion of FSC with Pre-engineering or ICS as a major one can join PAK ARMY as a Commissioned officer by enrolling the in Technical Cadel Course offered by PAK ARMY.
"Science can amuse and fascinate us all, but it is engineering that changes the world."
Are you willing to join the PAK army as an engineer in Pakistan after FSC?
ARMY ENGINEER IN PAKISTAN AFTER FSC
ELIGIBILITY CRITERIA FOR TECHNICAL CADET COURSE
Only male candidates are eligible to apply
The age limit is 17 -21 years
The candidate should be unmarried
The candidate must be Pakistan National, in case of dual nationality the candidate must surrender other nationality after selection
PHYSICAL REQUIREMENT
The minimum height of the candidate must be 5 inches or 5 feet 4 inches
The weight of the candidate must be according to Body Mass Index
Education
The candidate must have 60% marks in Matric and equivalent in the case of O' level.
The candidate must have 65% marks in Intermediate (Pre-engineering)
In the case of A 'level, the candidate must pass Mathematics, Physics, and Chemistry in grades 1-6 / A-C.
Candidates who have passed the FSc Part-1 Examination with at least 60% and are appearing in the FSc Part-2 / Final Exams can also apply based on "Hope Certificates" issued by the institution's Head.
Only students who have completed an FSc or equivalent with subjects such as Mathematics, Physics, and Computer Studies or Computer Science are eligible to apply for Software Engineering and Computer Engineering.
REQUIRED DOCUMENT:
Original academic certificates and mark sheets
Your CNIC / Form B, as well as the CNIC of your father/guardian
4 x Attested passport photographs are mandatory.
ISSB NOT RECOMMENDED letter (original and three photocopies) for "Repeater Candidate" is mandatory.
One photocopy of each of the above-mentioned documents is mandatory
PRELIMINARY SELECTION PROCEDURE:
INTELLIENCE TEST:
The candidate must qualify intelligence test consisting of Verbal and Non-verbal assessments.
ACADEMIC TEST:
The successful candidate has to pass an academic test consisting of Mathematics, Chemistry and Physics. For candidate doing ICS, Chemistry is replaced with Computer Science
Physical TEST:
The successful candidate must visit AS&RCs for physical test. The physical test includes:
Running: 1.6 Km in 8 minutes
Sit Ups: 20 in 2 minutes
Push ups: 15 in 2 minutes
Chin ups: 3 in 2 minutes
Ditch Crossing: 7'4′ x 7'4′ Depth 4′ deep
Requirement for MEDICAL TEST for Army Engineer in Pakistan after FSC
Candidates who pass the physical examination will be invited to the Army Selection and Recruitment Centre AS&RC for the initial medical examination.
ADVANCE SELECTION:
Short-listed candidates will receive call-up letters for ISSB tests and will also be notified via websites.
The ISSB-recommended candidate must pass a medical examination at the nearest CMH.
GHQ will make the final selection of students based on their overall performance.