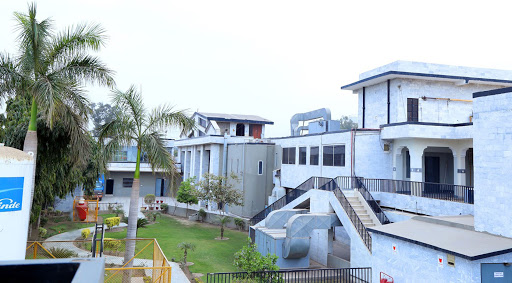 Are you looking for 10 Best Pharmaceutical Companies in Lahore? then you are at the right place. Pharmacy is the science of health. A pharmaceutical artifact is termed as the pharmaceutical industry. It is the place where medicines are compounded. The magnitude of pharmaceutical corporations can't be denied.
These organizations are producing drugs for a variety of diseases. It is charged with the discovery, production, safe and effective use of drugs. Everyone is aware that health is most important than any other thing in life and pharmaceutical agencies are contributing majorly in this regard. But it demands incredible care to protect and save humanity from any kind of harm.
It is the responsibility of pharmaceutical companies to produce the products which are registered by the govt. It is also the responsibility of people to use medicine with great care and never use any kind of medicine without the instructions of pharmacists.
Best Pharmaceutical Companies in Pakistan
There was hardly a pharmacy industry in Pakistan at its independence in 1947. But now there are more than 750 pharmacy industries in Pakistan by which 55% are national and 45% are multinational companies. We have reputable and proficient pharmaceutical companies in Lahore.
So now if you are looking for a pharmaceutical company in Lahore, here is the list of companies at which doctors' pharmacy is trying to provide their dynamic services. They provide expert care and innovative solutions in pharmacy that help people on a path to better health. They are manufacturing high-quality pharmaceutical products.
Best Pharmaceutical Companies in Lahore
1. Ittefaq pharmacy
This company is working in doctors and clinics, health care business activities.
2. Ferozsons Laboratories Ltd
8-Bank Square Shahrah-e-Quaid-e-Azam. Lahore Punjab. Ferozsons laboratories limited became Pakistan's first pharmaceutical company to be listed on the country's stock exchange.It is the only corporation in Pakistan retaining the agreements with a number of worldwide partners for distribution, promoting, and co-production of medicine.
3. Guardian pharmacy
59-A C\3, Gulberg, Near Government College for Women. Lahore. Punjab.
Guardian has a range of services that can help to start your journey to better health.
4. Versatile herbal pharmacy Lmt
467-B Canal View H.Society Lahore Punjab. Versatile Verbal Pharmacy is working in complementary therapy and herbal medicine activities.
5. Care and Cure Pharmaceutical
1st Floor Room# 17 Taj Arcade Lahore. Working in medical equipment business activities.
PRODUCTS: medicines, body products, hair care, body care, medical equipment, nutritional supplements.
6. Aventis Pharmacy LMT
109-H, Meera Khan Road, Saint Jhon Park. Lahore. Punjab.
The company is working with animals, pets, and farming business activities. Aventis pharmacy is always committed to giving the best medicine to its customers.
7. Ahmed Medicos Pharmacy
Gulberg Lahore Punjab. The company is working in pharmacies and health care business activities.
8. Helicon Pharmaceutical Pakistan Pvt limited
5-5T Gulberg-2. Lahore. Punjab. The company is working in small business and wholesale trade business activities.
9. Pharmax Pakistan Pvt Ltd
Industrial Area Kot Lakhpat. Lahore.Punjab. The company is working in health care business activities.
10. Pharma Cotton Pvt LMT
1st floor, Garden Trust Building, Napier Road. Lahore Punjab. The company is working in cotton, health care business activities.
Jobs in Best Pharmaceutical Companies in Lahore
We hope you find this useful and informative.