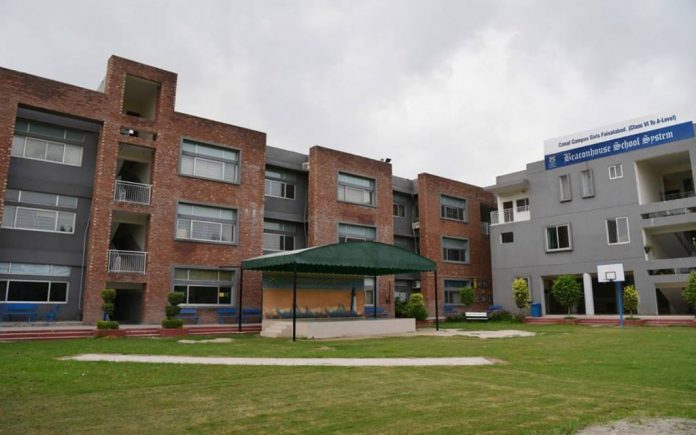 Are you looking for the best schools in Faisalabad? Faislabad is one of the big cities in Pakistan. It is also called Manchester of Pakistan because of the industrial development in the city. Due to the increasing population in Faisalabad, there is a lot of schools are available in Faisalabad.
 In this article, we will provide you with information regarding the best school in Faisalabad that will help you to chose one for your kids according to your requirements.
Best Schools in Faisalabad
Allied School Faisalabad
Allied school is one of the best schools in Faisalabad. It is a project of Punjab Colleges. This is the best place for your kids. The staff and overall environment are very good. They are providing quality education at a very affordable fee. Ultimately, this private yet pocket-friendly educational institution wants to develop the hidden potential within children.
Divisional Public School
This is another amazing school in Faisalabad for your kids. Divisional Public School provides quality education in science subjects, arts, and computer science. As it's a semi-private school, this academic center is being used as a boarding school for rural students as it's full of hostels, mosques, and faculty houses in lofty buildings. With its excellent curriculum and high level of education, the school has earned plenty of respect amongst the middle class as well as the elite class in the city. This school is best for kids to gain perfect knowledge and they also provide extra curriculum activities to students to maintain their physical and mental health.
Faisalabad Grammar School
This is a private institute for kids located in Jaranwala Rd, Kohinoor City Faisalabad, Punjab. The school focuses on co-curricular activities, academic excellence, and a global perspective. A wide range of subjects is offered at both Matriculation and O/A levels. This is the best institute for your kids to get a quality education.
Chiniot Islamia Public School
This is another famous school for your kids. The schools are committed to providing quality education for Pakistan's future hopes while building character and promoting moral values. The staff of this school is very efficient and hardworking. Your kids will get a quality education there.
Lahore Lyceum School
This institute has many campuses in different cities. Faisalabad campus is one of the best campuses which provides quality education. The school offers matriculation exams from the Lahore Board as well as O/A levels from Cambridge University. In addition to academic studies, LLS also organizes many extracurricular activities to keep its students fit and alert. So, for further detail please visit the school or official website of this school.
Beaconhouse School System
This is the other best school the aim of this school is to provide the best and quality education to the kids. It is an international school. This school has many branches in different countries. Students were taught to be hard workers and to make the most of their capacity to succeed in the highly competitive world.
So, these are the best school in Faisalabad for kids. I hope this article will help you to find the best school for your kids. please visit the official website of these schools for more information.