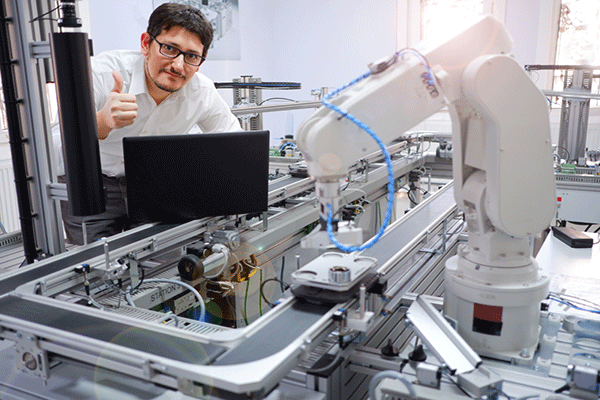 Biomedical engineering is comparatively a new scope of engineering and medicine. It is a discipline related to engineering and medicine. The combination of medicine and engineering.
It is related to research and development orientation. Biomedical engineers design and develop different systems and modern equipment that is related to the medical field, for example, artificial and synthetic organs, Diagnostic devices such as MAGNETIC RESONANCE IMAGING MRIs. EEGs and general clinical equipment.
Biomedical equipment also deals with the adjustment, Maintenance, and repair system besides the research work.
Scope of Biomedical Engineering
Biomedical engineers provide medical support to all the hospitals, Laboratories, Including different medical professions.
But with the advancements and improvements in the professional career in Pakistan and in other countries around the globe new research centers and new hospitals and diagnostic laboratories are being built and established in every city of Pakistan even in low standard areas. 
The demand of innovative tools, research methodology and technology and machinery related to the diagnosis of different diseases is increasing day by day and proportionally which will definitely increase the demand of tasks related to bio medical staff and workers who can operate this equipment and increase opportunities for biomedical engineers.
Careers Related To Biomedical Engineers
There are many careers nowadays related to biomedical engineering which provide better opportunities to the students related to the medical field and having a degree of laboratory technicians.
A career in Biomedical Engineering
Biomedical Engineering is the vast system of the modern age which is the use and development of innovative technologies for the development of mankind in the field of medicine and health sciences.
This methodology provides Better and efficient machines and tools. With the help of biomedical engineers, they developed machines and equipment for better diagnosis, surgery, and devices for the welfare of mankind. 
Biomedical Engineers also develop artificial and synthetic organs such as robotic hands, which may help a human being to move his arm like a normal human being, robotic legs, these legs are not like manufactured by nature but might help a human to move normally, hearing aid (Bluetooth devices which may provide the ability to hear or observe the vibrations , and artificial limbs synthetic limbs such as arms or legs for those human beings who have lost their precious organs in any calamity, due to an accident or due to any illness.
What are the tasks that biomedical engineers do? 
There are some important professional tasks that BIOMEDICAL ENGINEERS DO, these are as follows.
Biomedical engineers
1 They  built and design different machinery parts that are used in hospitals and laboratories
2 Design different machines and devices which help to diagnose the health of individuals
3 Develop devices and sensors which helps to examine the chemistry of blood, such as naturals minerals and elements e.g iron, hemoglobin, sugar, and sodium quantities in the blood.
4 manufacture and Develop artificial or synthetic organs for example pace maker, artificial legs, robotic hand etc.
5 They Work on stem cell removal and implantation engineering and study the dimensional printing of biological and natural organs.
6 Map out the instruments, equipment, and devices for the therapeutic processes and uses such as the devices for the eye surgery and eardrums vibration surgery.
Scope of Biomedical Engineering in Pakistan
The future and availability of jobs in the field of BIOMEDICAL ENGINEERING in Pakistan is quite of peak interest in the modern age.
The scope of biomedical engineering is very limited in Pakistan. The number of different job opportunities is very low which is not beneficial in such developing countries.
But with the passage of time our government and professional staff related to the medical and engineering field are becoming able to identify the importance of BIOMEDICAL ENGINEERING and advancements in the profession in Pakistan and new hospitals and diagnostic laboratories being built in every city of Pakistan, the demand of the innovative tools, technology and machinery is increasing day by day which will surely increase the demand and opportunities for biomedical engineers.
Criteria And Eligibility To Apply In Biomedical Engineering
The 12 years of medical education is compulsory to apply in the field of BIOMEDICAL ENGINEERING.
A 4 years BSc. ENGINEERING ( Bachelor of Science) degree is available for Biomedical engineers.
The students who cannot secure admission in a 4 years degree program can apply to another program that is a diploma in BIOMEDICAL ENGINEERING.
A B.Tech Biomedical Technology and Diploma in Associate Engineering is also offered in Pakistan for those students who have low marks.
Eligibility Criteria To Apply In Biomedical Engineering
FSC Pre-medical or Pre-engineering
60% Marks in Matric and FSc.
Entry Test is also compulsory
Jobs Related To Biomedical Engineering:
Following are the   jobs that are being offered to the students of BIOMEDICAL ENGINEERS
1 For the Medical Equipment Manufacturing firms
2 In the cellular, tissue, and genetic industry
3 In the Biomaterial industry
4 Medical imaging industry
5 In Hospitals
6 As Biomechanics
7 Orthopedic industry
8 Related fields of Bio-Medical Engineering
9 Bio-Engineering
10 Mechatronics Engineering
11 Electrical Engineering
12 Computer Engineering
MS Technology in Biomedical Technology
After completing the degree of BSc. BIOMEDICAL ENGINEERING or in any of the above fields, students can also enter into the biomedical industry or also can go for MS in Biomedical Engineering.
Universities that offer a program of Bio-medical Engineering in Pakistan
Following are the universities that offer a program of BIOMEDICAL ENGINEERING in Pakistan. About 15 of the top universities in Pakistan are offering BSc Biomedical Engineering Degree. The Best options include NED UET(UNIVERSITY OF ENGINEERING AND TECHNOLOGY|), Karachi, Mehran UET Jamshoro, Riphah International University (ISLAMABAD).