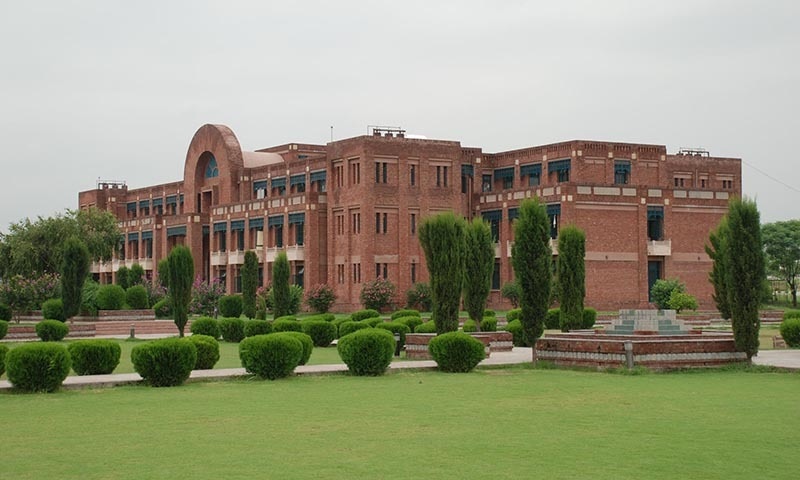 Islamabad Universities Registration schedule January 2023: It is considered to be the tensest time for the students who opt to take admitted to professional universities or colleges. You can get detail of the Islamabad universities registration schedule in January 2023.
The entrance test of almost every university is postponed but registration at different colleges is open. They are looking forward to the orders of the government when they would allow conducting tests. The admission is expected that the entrance test will take place in January 2023.
Islamabad Universities Registration schedule
Following is the list of renowned universities in Islamabad:
National University of Science and Technology (NUST)
NUST is the top-ranking university in Pakistan and in the world ranking, this university is among the 500 top universities worldwide. Generally, NUST conducts 3 series of entrance tests. The registration of the 3rd series of NET is open till 28 January 2023.
Pakistan Institute of Engineering and Applied Sciences (PIEAS)
PIEAS offers the best educational environment for its student with excellent futuristic opportunities. It offers 5 programs at the undergraduate level. It is basically an engineering university. Registration of PIEAS is open till January.
Institution of Space and Technology (IST)
IST University public university recognized by Higher Education Commission. IST is famous for the study of Space and Technology. This university offers Aerospace and Aeronautical engineering, these two engineering programs are offered by only 2 universities of Pakistan, CAE, and IST. The last date of Registration for IST is 30 January 2023.
FAST- National University of Computer and Emerging Sciences (NUCES)
Fast admissions are open till January 2023. At the undergraduate level, there is no application fee and entrance test. The specialty of this university is the best educational curriculum and responsible administration.
COMSATS University Islamabad
COMSATS University Islamabad ranked amongst the top 10 universities in Pakistan. This university offers almost every program for students except for the study of medicine. This university provides its best to its students. Registration is open till the month of January. Most probably they are not conducting the entrance tests.
National University of Modern Languages (NUML)
NUML is having 10 campuses in different cities. This university has a wide variety of subjects. This university is famous for its teaching skills in languages and diplomas. The last date of registration is 29th January 2023.
Capital University of Science and Technology (CUST)
CUST is a private school of engineering. It offers engineering programs, diplomas, social sciences, and business studies. The last date of registration is January 2023. It provides students with scholarships as an award and for their help.
Quaid-e-Azam University Islamabad
Quaid-e-Azam University is a well-reputed university in Pakistan and is considered to provide quality education. This university is best for social sciences and other subjects. It comes as number 1 for international relations and political sciences. Registration is open till 30 January 2023.
National Defense University (NDU)
Chancellor of NDU is president of Pakistan, constituent colleges are National Security Colleges and Armed forces war college. NDU university is affiliated with Command and staff college, Naval war college, and Air war college. They offer plenty of subjects at BS, MS, and Ph.D. levels. Registration is open 19 January 2023.
Bahria University Islamabad
Bahria University has 3 campuses in Islamabad, Lahore, and Karachi. It plays a major role in grooming future leaders. This university offers health sciences, engineering, computer sciences, management sciences, social sciences, and much more. You can get admission from Bahria University till 30 January 2023.