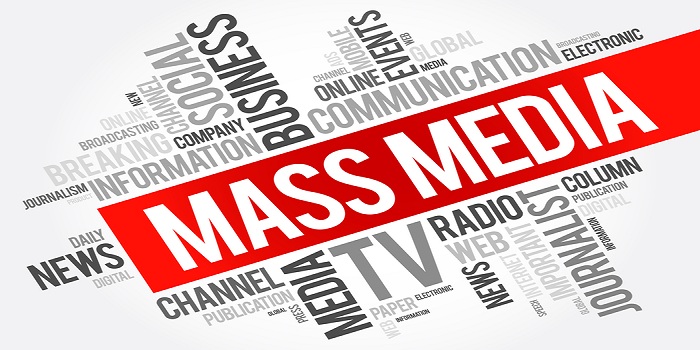 Scope of Mass Communication in Pakistan: Mass Communication is an educational discipline that deals with the study of mass media when one transmits information to a large number of people at one time. Bulk communications provide training for future field experts. Mass Communication (also referred to as a case study on Social Media) brings many types and opportunities for students to catch up. These include print media, electronic media, advertising, and public relations. In this article, we are going to discuss Scope of Mass communication in Pakistan.
Scope of Mass Communication in Pakistan
Scope of Mass communication
Mass communication emanates from the media. There are wide opportunities for mass communication in Pakistan. In recent decades, many private channels have employed a significant number of people in Pakistan. In other words, these private channels have emerged as mass communications.
In addition, other electronic and print media and advertising agencies may consider employment opportunities. Moreover, it has entered the social media domain and is competing with other media.
Media and entertainment are like always. A country like Pakistan with many miles to go in the media industry is the magnitude of an excellent career. Unfortunately, there are no accredited training schools in Pakistan that provide you with a good foundation for education. It is better to pursue your studies elsewhere and build a career back in the country.
Types of Media
There are two types of Media.
Print Media
Electronic Media
Mass Communication as a career:
They can work as;
On-screen reporter
Off-screen reporter
Show producer
Content writer
Editor
Columnists
Public Relation Officer (PRO)
Freelance writers
Screenwriter
Sound Engineer
Sound Mixer
Special Correspondent
Art Director
Editor
Event manage
Illustrator
And much more.
Mass communication jobs in Govt. level:
There is a wide scope in government sectors of Mass communication. They can get a job as,
Information officer
Lecturer
Scope of Mass Communication for Girls
Sharmeen Obaid Chinoy is an emerging name in this field. She has received numerous awards for her contributions to the media industry. The field is not gender restricted. There are plenty of opportunities for girls in the field. Therefore, they can choose their career in the field depending upon their choice and interest. Other prominent names in the media industry are Umera Ahmed, Nimra Ahmad, Farhat Ishtiaq, and many more. They have started their career successfully in the media industry. They wrote eminent novels and changed the perspective of society.
it does not end here. The names of the working women are many more. Their work speaks in the media industry.
Salary of Mass Communication Graduates
The salary of Mass communication graduates Varies. It may start from 50,000 to 150,000. Although it is not fixed. For example, Filmmakers do not earn a fixed amount. Their income is flexible. Article writers can earn according to their own skills and demand for the varied amount. If you have resources you can start your project.
Best Universities for Mass Communication in Pakistan
There are many universities in Pakistan offering Mass Communication Programs. The List of those universities is huge but some are as followed,
National university Islamabad
Riphah international university Rawalpindi
Minhaj University Lahore
Virtual university Lahore
Forman Christian College Lahore
Lahore Garrison University
University of South Asia
Govt. M.A.O College Lahore
University of the Punjab Lahore
University of Central Punjab Lahore
Beaconhouse National University Lahore
Superior University Lahore
University of Management and Technology Lahore
NUST Islamabad
International Islamic University Islamabad
University of Karachi
National University of Modern Languages Islamabad