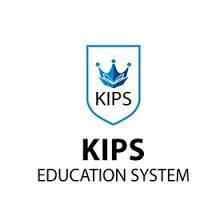 Kips School Lahore Fees Structure: KIPS school is one of the best schools in Lahore. If you want that your child gets a quality education then this school is the best suggestion for you. They provide quality education to their students.
This school has gained so much popularity in the past few years, due to its hard work and growth. It delivers superior education that not only ensures outstanding academic outcomes, but also polishes its students' personalities academically, emotionally, physically, and morally, using a unique blend of classic and modern pedagogical methodologies. further, Kips strives to produce individuals who have the knowledge and skills to be tomorrow's leaders through a comprehensive, balanced, and interesting curriculum that emphasizes hands-on learning and co-curricular activities.
Every year, the students of this school show outstanding results on the Board exams speaking volumes about the effectiveness of their superb faculty, unrivaled teaching style, and cutting-edge teaching techniques and facilities.
Kips School Lahore Fees Structure 2023
Features Of Kips School
There are some features that make kips different from other schools. So, the following are some reasons why should you choose kips for your kids.
Winning Pace by Position

Character Enlightenment Through a Pragmatic Approach

In-house monitoring and higher management are part of a regular performance evaluation system. Following Up on a Well-Planned Course Coverage

Additional training for pupils requires a lot of attention.

Areas of Study

Personality Grooming Activities Projects with an Interactive Learning Approach Multimedia  7. Diversified Co-Curricular Activities Presentation

Competitions within KIPS and between schools

Trips for both educational and recreational purposes

Exclusive Motivational Sessions for Students in Need of Care and Counseling

Excellent Suggestions for Improving Your Results
Facilities for students on campus
All necessary facilities are available for students in kips school.
The canteen is one of the facilities everything available on the canteen for students like Fresh juices, biscuits, ice cream, homemade sandwiches, samosas, and other snacks.

Pick and drop services are available for students

Books shops and library.
Fee Structure Of Kips School
Kips school has the same fees for all its campuses.KIPS School per month fee is Rs 9, 125 for class PG to Matric Class 10. So, the following is the list of fees for different classes.
Fees for PG-class 1 at KIPS are Rs 9, 125.

School Fee for KIPS. Rs 9, 125 for Class 2 and Class 5

The KIPS fee for classes 6 and 8 (pre-9) is Rs 9, 125.

The KIPS School fee for classes 9 through 10 is Rs 9, 125.
Admission Process in Kips
KIPS School's academic year begins in the first week of May. They give admission on a merit basis. So, the following are the specifics of the Terms:
May to October is the summer term.

November to mid-February is the winter term.

midterm in mid-Feb to May