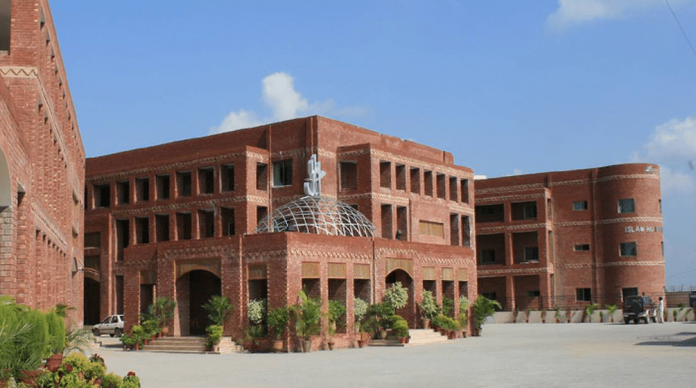 Medical Colleges In Gujranwala: Gujranwala is the main city of Punjab This city has many links with the surrounding areas. And it is the central spot of many nearby areas. This city also has many of the facilities available for the people relating to clothes and cutlery. As these things are famous in this city. This city has also its importance for the educational institutes. A huge educational setup is maintaining this city.
Many engineering and medical colleges are opening here securing the futures of many students of that city and from the remote areas. Here we are going to discuss some of the educational institutes in this area. The top medical colleges of this city are going to discuss here. Have a view of this information.
Medical colleges in Gujranwala
There are also some medical colleges established in Gujranwala. Some of the private sector medical colleges and some public-sector medical colleges are present in this city. Here we are going to discuss the private sector and public sector medical and dental colleges in Gujranwala. About the admission procedure and the fee structure and the facilities that are present in these medical colleges. Let us have a view of the top best medical colleges.
Medical colleges in Gujranwala in 2024
The public and private sector medical colleges in Gujranwala are as below. This list is shown here.
1. Gujranwala medical college
2. Islam medical college
3. Allied Institute of medical college
4. Royal medical college
5. M. Islam medical and dental college
6. Gujranwala institute of medical and emerging sciences
these are some of the medical colleges present in Gujranwala. Let's see the private sector medical colleges and public sector medical colleges.
Public sector medical college
There is only a single public-sector medical college in Gujranwala and that is " Gujranwala medical college"
Gujranwala medical college
This public-sector medical college is established in 2010. This is a famous medical college in the entire city. It provides a number of facilities to their students. Such as vast ground, Lecture halls, Library, and many more.
Eligibility to apply
There are certain eligibility criteria to apply in the medical college of Gujranwala
The students must have 60% marks in intermediate level
The student must pass the entrance test
there is a certain age limit not less than 18 years
Affiliation with the UHS
This medical college has its affiliation with the UHS university of health sciences. The admission to this college of Gujranwala is maintained by the UHS. On the basis of the entrance test and FSC marks, the merit list is sorted.