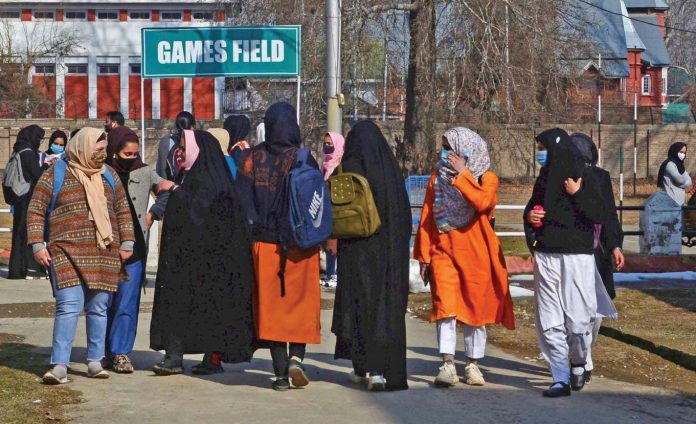 Medical Colleges in Kashmir: Beautiful and heavenly Kashmir has four major institutes that provide the facility of Bachelor's of Medicine and Surgery (MBBS).Three of them are governmental, which take their candidates based upon merit only. The other one is a private sector institute, which offers self-finance medical degree. Here we'll examine each in further depth.
Medical Colleges in Kashmir
1- MOHTARMA BENAZIR BHUTTO SHAHEED MEDICAL COLLEGE
The Mohtarma Benazir Bhutto Medical College, which bears her name, has the highest overall grade point average of all the PMC-approved Kashmir medical institutions. It is situated in Mirpur, a city renowned for generating highly skilled medical professionals. Its merit starts off at 93 percent and drops to 89 percent over time. It's difficult to get into any of these universities because they only provide 100 seats a year, with a small number of seats available in self-finance. It is anticipated that the institution will soon become a university. It costs roughly 30,000 a year.
Additionally, it provides a range of postgraduate courses in various medical specialties. It has a cutting-edge nursing and dental school.
2-Azad Jammu and Kashmir Medical College:
Situated in Muzaffarabad, Kashmir's capital. It is a well-known institution, and the PMC (Pakistan Medical Commission) reports that it has the second-highest aggregate among Kashmir's institutions. Its merit is also the highest since it leads in this area in Kashmir. Starting at at 92 percent and finishing around 88 percent The annual tuition fee for it is around 37,000. The competition among the applicants is fierce. It offers 100 open merit seats each year and just a small number of Self-Finance MBBS seats.
3- Poonch Medical College
A Public medical college named Poonch Medical College PMC Rawalakot was established in 2013 and is situated in Trar Dewan, a suburb of Rawalakot in Pakistan's Poonch District, Azad Kashmir. Its merit starts at 90% and drops to 88.5%, although in the case of refugees, it drops to 75.5%. It also provides 100 places annually, a few of them are set aside for self-financed MBBS students, with annual tuition of around 40.000. Sheikh Khalifa bin Zayd Hospital in Rawalakot and D.H.Q Hospital in Haijra are its two associated hospitals for clinical activities.
4-Mohi-ud-Din Islamic Medical College
A Private medical facility called MIMC is situated in Kashmir's Mirpur city. As everyone is aware, getting an MBBS in the private sector costs lots of money. 100 places are available at MIMC for self-finance MBBS. Its annual tuition ranges from 12 to 15 lac PKR. Initially connected to D.H.Q hospital for instruction, Mohi-ud-din Medical Teaching Hospital later became associated with MIMC for clinical activities.
Its list of merits is flexible. At closing merit, it drops to 75% from its opening merit of 88. The cost of MBBS in the private sector has never decreased despite its low merit.