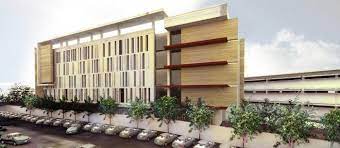 Roots School Lahore: Roots school Lahore is one of the best schools in Pakistan. It is also an international school system. This school has many campuses across Pakistan. School Roots offers O-level and A-level courses taught according to the Cambridge system. This school provides quality education to its students.
So, if you want that your child gets a quality education then, this school will be on your priority list. Furthermore, in this article, we will tell you about the fees structure of the roots school system in Lahore.
 Roots School Lahore Fees Structure
This school system always tries its best to provide better facilities to its students. 
 They have all the facilities in school which are necessary for kids. So, following is the list of some of the facilities they are providing to their students.
Library and research center

Sports facilities

Science lab

Robotic lab

Canteen

Purpose-built campuses
Libraries
They have a well-established library with convenient access to the Internet. It has around 8000 books on a wide range of subjects and topics.
Facilities Of Sports In Roots School System Lahore
The aim of this school is to build both the mental and physical health of students. They have great facilities for different indoor and outdoor games. So, they have Basketball courts, FIFA Certified football, futsal, and cricket grounds are available for both girls and boys. As well as, Indoor gaming facilities allow students to take a break from their studies. Billiards, carom, chess, and table tennis are popular among students.
Science Lab
Roots science laboratories are well-equipped and up-to-date, with all of the necessary equipment, apparatus, chemicals, and instruments for Biology, Physics, and Chemistry investigations.
Robotic Lab
They have well established robotic lab with all necessary equipment. So, students can perform any task their easily
Computer Lab
They have well-established computer labs. As well as their staff is very cooperative with students to learn anything related to computers.
Fees Structure Of Roots School System In Lahore
(Playgroup-class 7

th

) Rs 19,000/per month approx
 2.G-15/2: Rs 19,000/per month approx
O level fees: Rs 23,000/per month approx
SO, for further details please with the official website fo this school and get detail information about it.