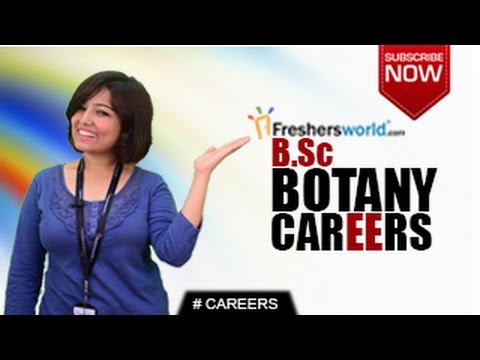 Scope of Masters in Botany in Pakistan: Botany includes all plants such as algae, lichens, ferns, fungi, algae. Later, it was observed that bacteria, algae, and fungi belonged to another kingdom. This article includes the Scope of Masters in Botany in Pakistan.
Botany is important because it is a scientific study of plants and they are used in many aspects of human life. Botanists interested in the environment are examining the interactions of plants with other organisms and the environment. Botany is important in the environment. "Botany" is a broad label covering many specialties and interests.
The study of plants is important because they are a part of life on earth, allowing food, oxygen, fuel, medicine, and fibers to form other organisms. Through photosynthesis, they absorb carbon dioxide, a waste produced by most animals, and greenhouse gas that contributes to global warming.
Scope of Botany in Pakistan
After completing a bachelor's degree in Botany, a candidate can look forward to becoming part of the industry by working as a professional, whereas, post-graduation with a master's degree can look forward to working with some of the industry's best or being a part of good research teams. That is important for a student that he have knowledge about Scope of Masters in Botany in Pakistan, a job, Salary.
They can work as a
1. Plant explorer: some of the botanists are eager to discover new plants. They professionally adopt this field to discover new plants
2. Horticulturists: They cultivate the garden and manage it.
3. Ecologists: Economists research and collect data. They discover the role of plants on the environment.
4. Molecular biologists: They design molecular or cellular laboratory experiments, oversee their execution, and interpret results. They supervise technical personnel and postdoctoral research fellows.
5. Environment Consultant: An environmental consultant has the scientific knowledge and technical expertise to conduct thorough environmental assessments. This can prove to be very beneficial to a public or private company.
6. Lecturer: Botanists can serve as lecturers in govt. and private sectors.
There is a wide scope of botany in companies. There, they can serve as
Drug Companies
Fruit Growers
Biotechnology Firms
Oil Industry
Seed Companies
They can also work in any of the following areas as well.
Lumber or Paper Companies
Nurseries
Food Companies
Chemical Companies
 Biological Supply Houses

Research and development
Government Sector Jobs after M.SC in Botany
National Park Service
Departments of Conservation and Land Management
Animal and Plant Health Inspection Services
Public Health Service
Department of Agriculture
Forest Service
Botany Masters Salary
salary after M.Sc botany varies in different fields. There is a different Pay scale for every field. They can earn 25,000 to 120,000. If some are passionate in their field they can earn a handsome amount.
Universities and Colleges for M.Sc Botany
There are many universities and colleges offering Masters in botany some are as followed,
University of Punjab Lahore
university of central Punjab Lahore
Education University Lahore
Govt. college  University
Lahore University
Govt. college University Lahore
Agricultural university Lahore
Arid University Rawalpindi
Ghazi University D.g.Khan
Gomal University D.i.Khan
university of Karachi, Karachi
BZU Multan, Multan
university of Sargodha, Sargodha
University of Swat, Swat
Jinnah University, Karachi
Lahore Garrison University
Minhaj University, Lahore
Islamic University of  Bahawalpur
Shaheed Benazir Bhutto University, Wari