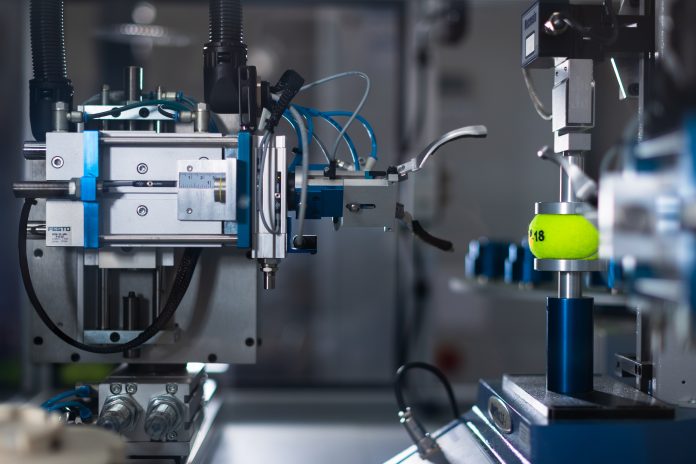 Here you can get a review of the scope of mechatronics engineering in Pakistan. Engineering has many disciplines, but Mechatronics Engineering is now one of Pakistan's most emerging fields.
The Scope of Mechatronics Engineering is vast throughout the world. Mechatronics Engineering is a combination of mechanical and electrical engineering as well as computer programming. It also includes robotics, computerized control systems, product manufacturing systems, and telecommunications.
Mechatronics is an integration of various fields and there is a broad area of research in this field such as the development of electrically mechanized systems, human-machine interface, microelectromechanical systems (MEMS), embedded computers and sensors, and actuators, etc.
Scope of Mechatronics in Pakistan
There is a vast scope of Mechatronics Engineering in Pakistan and we will be addressing some of the major industries here.
Scope of Mechatronics in Automobiles
About 20 years ago, the cars were just mechanical. This means that there had been no presence of the electronics systems in the vehicles. Now every vehicle on the road has electronic components and even driverless cars are also available in the market now. So, there is a very big demand for engineers in car production industries who know mechanical as well as electronics.
Scope of Mechatronics in Modern Machinery
In the production and maintenance of modern machinery, engineers should have a good knowledge of robotics. So, Mechatronics Engineers are considered an important part of this industry.
Scope of Mechatronics in Aviation Companies
The computing and control system is the backbone of the aviation industry. Mechatronics Engineers produce this system and play an important role in the success of the company.
Mechatronics Engineering Jobs in Pakistan
There are many opportunities for Mechatronics Engineers to work in Pakistan. In simple words, they can speak both languages of mechanical and electrical engineering so they can work with both teams.
Many industries in Pakistan are offering jobs to Mechatronics Engineers, and some of the top companies are
DESCON
Interloop Limited, Faisalabad
World Tech Machinery WTMC Pvt Ltd
Nizam Sons, Sialkot
AUJ Group, Lahore
Mehta Brothers Pvt Ltd
Salary of Mechatronics Engineer
After all discussion, you want to know the income of a Mechatronics Engineer before taking it as a profession. It is clear till now that with experience and time there will an exponential increase in the salary of Mechatronics Engineer.
In Pakistan, a fresh graduate can earn Rs. 35.000/-to 45.000/-per month and one can also earn 1.5 lakes per month by having experience.
Best universities in Pakistan
Many students want to pursue Mechatronics Engineering as a major subject after doing their intermediate work. There are many universities in Pakistan which offer Mechatronics Engineering.
Here is the list of the best universities in Pakistan where students can apply.
NUST College of Electrical and Mechanical Engineering (CEME), (B.Sc., MS and Ph.D.)
University of Engineering and Technology, Lahore. Department of Mechatronic and Control Engineering (MCE).
Shaheed Zulfikar Ali Bhutto Institute of Science and Technology (SZABIST), Bachelor of Engineering (Mechatronics)
Karachi Institute of Economics and Technology (KIET), (BE)
Air University Islamabad (BE, MS, Ph.D.).
Mehran University of Engineering and Technology (MUET), Jamshoro, Sindh.
Wah Cantt University, Wah Cantt.
We know that technology is getting better every day and that the world is moving towards automation. There are automatic systems everywhere, from domestic to industrial, and robots have taken the place of humans in almost every field. In my view, the future of mechatronics is bright and one can easily succeed by pursuing this field for the future.