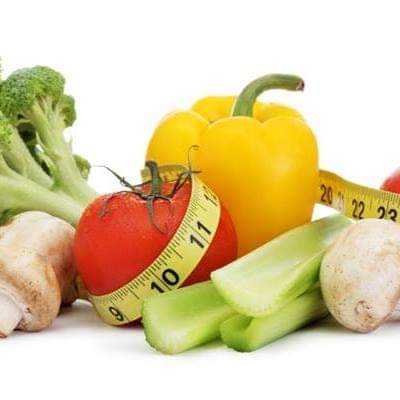 Scope of Nutrition in Pakistan: If you are searching for details about nutrition, Its subjects, scope, salary, best certificates in nutrition, and the best Universities for this program then this article is for you.
Nutrition is associated with our diet and the number of nutrients that it has. An unhealthy diet may cause diseases such as blindness, anemia, scurvy, preterm birth, stillbirth, and cretinism. Different organisms have different food requirements, and they eat different things in order to meet those requirements. Animals eat different things but human beings required different proteins for a healthy life.
Our health and food are interlinked. It has become a scientifically substantiated fact. Realizing the importance of food and its nutrients in our lives, a new academic discipline called B.Sc. Nutrition and Dietetics have been introduced.
Scope of Nutrition in Pakistan
This is a somewhat new and thriving field. There is a variety of degrees related to nutrition namely Bachelor's in Food and Nutrition, sciences, Doctor of Nutrition, and so on. Now, these are similar in some ways as they revolve around the same subjects but the duration of the degree may be different.
Doctor of nutrition and dietetics is a five-year program with ten semesters of 6 months duration each. It helps people to improve their eating habits and health. Most of us think that nutrition and dietetics are the same but both are two different things. Nutrition is about the function of food in our body while dietetics is about the treatment of different food-related diseases.
Scope of Nutrition in Pakistan and Subjects of Nutrition
Following subjects are taught in this program in Pakistan:
Introduction to the science of food and nutrition
Principles of human nutrition and dietician
Fundamentals of biochemistry
Introduction of microbiology and immunology
Food microbiology
General anatomy and histology
Pakistan studies
Elementary mathematics
Islamic studies
Physiology
Nutrition policy and public health
Food laws and regulations
Food quality management and maintenance
English
Introduction to computer science and information technology
Vitamins and minerals in human nutrition
Nutrition education and practices
Community health & nutrition
Biostatics
Human psychology and nutrients
Nutritional disorders
General and systemic pathology
Metabolism of nutrients
Food industries waste management
Food toxicology and safety
Foods activities
Dietetics
Lifecycle nutrition
Water quality and environment
Food allergies
Experimental food
food analysis and sensory evaluation
Salary Packages for a Nutritionist
The next most significant thing is how much this profession pays. Nutrition & Dietetics courses are very rewarding which pays handsomely. There are uncountable job openings, one should consider along the way. It pays around 35k-50k a month but it gets better once you have gained enough experience. Once you are settled in, the salary can even increase to one lac and bloom as your status expands.Best Scope of Nutrition in Pakistan.
Job Opportunities for Nutritionist
As I mentioned that there are a lot of job opportunities, let's take a look at a few of these.
Clinical Nutritionist
Food Inspector
Fitness Consultants
Quality Control Manager
Product Manager
Food researcher and Scientist
NGO based Jobs
Food Auditors in Hotels
Herbal and Homeopathic Fields
Food Law and Regulation Department
Culinary Expert
Scope of Nutrition in Pakistan and Centers for Job
Health Systems
Community health centers
Doctor's office or medical clinic
Hospitals (all types including military)
Public health agencies
Government department (health/social services)
Food and Agriculture:
Foodservice/hospitality or association
Foods producer, food manufacturing company or association
Military foodservice
Government departments (food/agriculture)
6 Best Nutrition Certification programs
These are the best nutrition certificates so if you are looking for a fitness nutrition certification, these are fantastic options which will help you to choose the best for you.
NASM CNC Certified Nutrition Coach
The NASM CNC or certified nutrition coach certification is the latest certification to the NASM family unit in Pakistan in 2020. This certification is going to be replacing their old FNS or fitness nutrition professional certification. You will be able to use this knowledge to increase the possibility of a successful lifestyle to change of your client so that they can lose weight, gain muscle or achieve their health and fitness goal.
International Sports Science Association (ISSA) Nutrition Certification
The International Sports Sciences Association's (ISSA) Nutrition certification is, without a doubt, one of the best available for fitness professionals today.
They also work on the psychology of eating a balanced diet at the appropriate time.
ACE (American Council on Exercise) Fitness Nutrition Specialist
You will learn all of the essentials of nutritional science in this ACE fitness nutrition certification. You will learn the strong association between nutrition and body weight.
Precision Nutrition Certification Level 1
This is an exercise and sports nutrition certificate. Here are some of the things you will be taught in the precision nutrition certification level I:
Diet and eat better without feeling totally deprived
Avoid fad diets and ditch food rules that are misguided.
Integrate fitness into their lives without completely dominating life.
Teach clients how to set achievable goals and maintain a healthy lifestyle even when life tends to get out of control.
Overall I really like what is presented in the precision nutrition certification. The information that they provide is absolutely top-notch.
Scope of Nutrition in Pakistan & Job in NESTA for Nutrition
There are two different nutrition certifications offered by NESTA.
The first is their fitness nutrition coach certification which is meant for the general public or general clients of personal training.
2. The second is their sports nutrition specialist certification which is intended only for athletes or those looking to boost their athletic performance.
Best Universities for Nutritions
Universities for this program in Pakistan
University Of Sindh ( Jamshoro)
Gift University (Gujranwala)
Minhaj University (Lahore)
University Of South Asia (Lahore)
Multan College Of Health And Nutrition Sciences (Multan)
Multan College Of Physiotherapy (Multan)
Aims Institute Of Management Sciences (Lahore)
Kaims International Institute (Multan)
University of Faisalabad
Multan Institute Of Health Science (Multan)
The Limit Institution Of Health Sciences (Sahiwal)
This is also the best profession for girls in Pakistan. They can earn money while practicing at home as a doctor of nutrition and dietetics. This is the complete detail about this nutrition program in Pakistan. If you have any queries regarding this you can ask in comments.